Will "Superman" Sink "Aquaman" at the Box Office?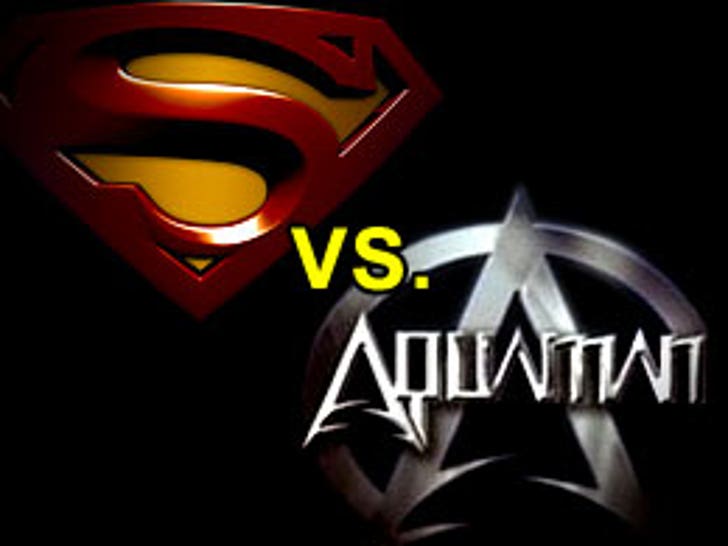 Imagine a world where "Entourage's" fake "Aquaman" movie really existed ...
After the record-breaking performance of "Aquaman," another superhero movie is set to open and try to steal away the box office crown. With June 28 right around the corner, does "Superman" have what it takes to dethrone "Aquaman"?
Box office pundits were surprised when "Aquaman" broke the record for the biggest opening weekend ever -- with $116,844,114 -- besting the 2002 opening of "Spider-Man" by $2 million.
For director James Cameron, "Aquaman" marked his biggest opening weekend by far. "Terminator 2: Judgment Day" took in $31.7 million during its first three days, while "Titanic" only took in $28.6 million. "Titanic," of course, went on to be the highest-grossing movie of all time ($600.7 million).
"With 'Aquaman' opening as big as it did, all bets are off," says Bruce Nash, founder of the box office information Web site, The Numbers. "'Aquaman' may have had James Cameron and Vincent Chase, but this is 'Superman;' he's got a much bigger fan base to work off of."
"Superman" also happens to open on a very unique weekend. By opening on a Wednesday, with July 4 falling on the following Tuesday, "Superman" will have the box office all to itself during the holiday before "Pirates of the Caribbean: Dead Man's Chest" opens on July 7.
And some industry insiders say that "Superman Returns" might not be the movie that topples "Aquaman" -- but rather it's Johnny Depp and "Pirates of the Caribbean: Dead Man's Chest" that should have Vinnie Chase quaking in his fins.
"Actually, if I were James Cameron or Vincent Chase, I wouldn't be so worried about 'Superman Returns' breaking my record," Ben Fritz, technology and film reporter for Variety, told TMZ. "I'd be much more worried about 'Pirates of the Caribbean 2,' which is tracking off the charts and many in Hollywood think could set a new opening weekend record."