Jill Scott Wants Boycott of Sleazy Songs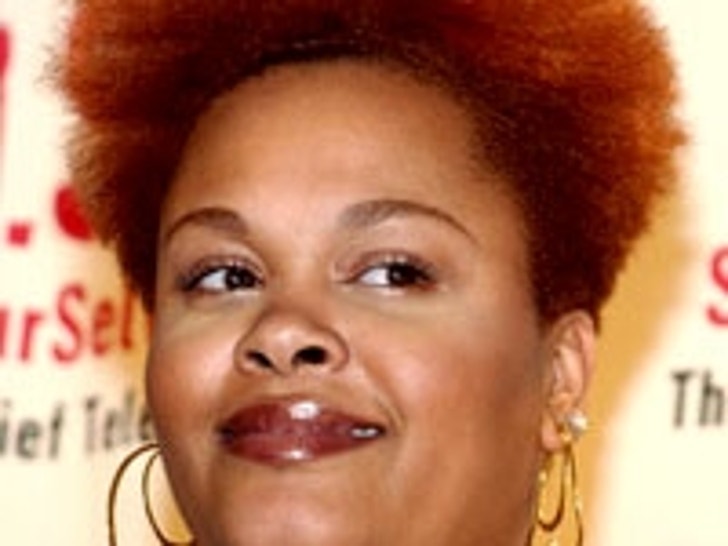 We've been following the mini-feud between Oprah and various members of the rap community like 50 Cent, Ice Cube and Ludacris. Oprah was rapped by the hip-hoppers for not having enough rap content on her show. Oprah responded by reciting some of her iPod tracks: "Got a little 50 (Cent) on my iPod. I really do. Love In Da Club. ... Love that, and you know, love Jay-Z, love Kanye (West), love Mary J. (Blige)."

OK, maybe she is down. But, Oprah has gone on record to speak out about the lyrical content of certain rap songs. Speaking with MTV, the Queen of All Media (Perez Hilton notwithstanding) expressed her concerns: "I'm not opposed to rap. I'm opposed to being marginalized as a woman."
Now Grammy award-winner Jill Scott, who coincidentally has a new record in stores, is chiming in. Scott said earlier this week: "It is dirty, inappropriate, inadequate, unhealthy and polluted. We can demand more."
Scott even took things a step further and suggested consumers vote with their wallets. "We can force things. We can change things. Challenge the music industry with your purchasing power."
Well, if record sales are any indication, it seems that for now people are fine with the messages in rap music. It'll be interesting to see how the community reacts to someone like Scott, whose Philadelphia street cred is unquestionable, and whether any changes are made going forward. Something tells me, many will stick to the formula that brings in the benjamins.