Bruce and Patti Go Rumor-Squelching
Bruce and Patti
Go Rumor-Squelching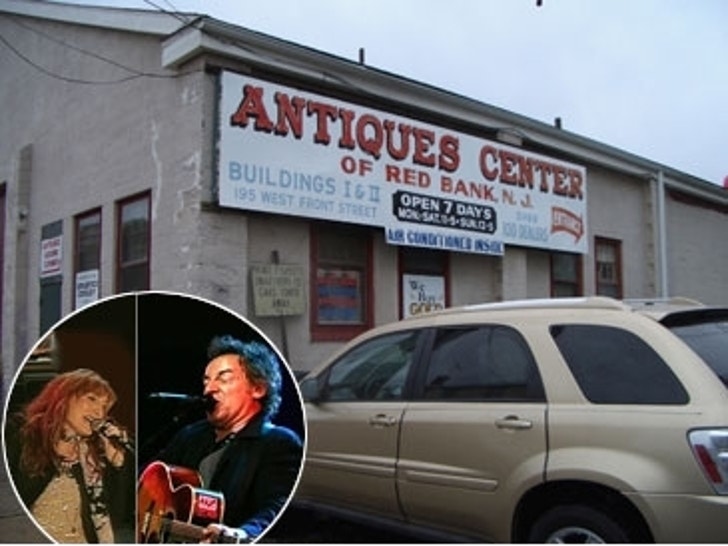 UPDATE 6:08pm: Bruce Springsteen has posted a statement on his website, brucespringsteen.net: "I hesitate to use this website for anything personal believing it should remain a place where fans of my music can come free of the distractions that occasionally arise with the rest of my job. However, due to the unfounded and ugly rumors that have appeared in the papers over the last few days, I felt they shouldn't pass without comment. Patti and I have been together for 18 years- the best 18 years of my life. We have built a beautiful family we love and want to protect and our commitment to one another remains as strong as the day we were married."
TMZ spoke to Judy Barnaby, a manager at the Antique Center of Red Bank in Red Bank, NJ, about an hour from New York City, who told us that the couple showed up on Friday afternoon and perused the store's antiques for about an hour, holding hands and acting "not at all different" from their customary behavior.
Springsteen and Scialfa have been regular customers at the store for 20 years, according to Barnaby, who first recounted the couple's shopping jaunt on redbankgreen.com, a local news and opinion blog. Dispelling any suggestion that she and Bruce might be separating, as reported last week, Scialfa gave Barnaby a hug, reports redbankgreen, and said of the rumors, "Isn't it ridiculous? My friends are more upset than I am."
Later, Springsteen found an old guitar, and Scialfa an antique mandolin, and the pair did a mini-set of songs for "enthralled" customers. And the Springsteens aren't the only rockers to visit the store: Sheryl Crow stopped in yesterday, says Barnaby, to do a little browsing, though she didn't make any music.