Lonelygirl15 Ain't So Lonely Anymore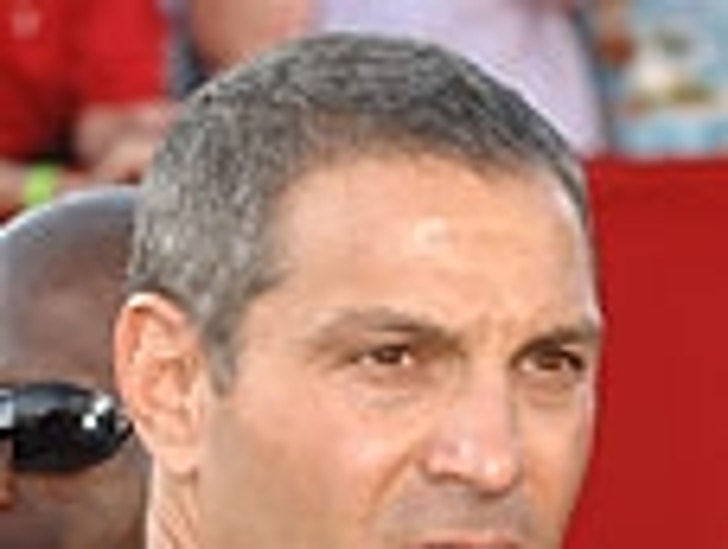 So the latest on YouTube starlet Lonelygirl15, if this morning's reports are to be believed, is that a "pair of filmmakers" has copped to helping start the Internet phenomenon.
But the story that's been told so far isn't the real deal -- and TMZ knows it. Normally we tell you everything -- but because of source confidentiality we can't this time. It's a much more intriguing and hilarious tale than anyone knows. When we can, we'll spill it.
The identity of video blogger known as Lonelygirl15-who captivated audiences all summer on her website and YouTube with her videos about her adolescence in a small town, living with religious parents-still isn't known, but, according to this morning's LA Times, that mystery is a little closer to being solved. The Times reports that a duo of filmmakers has come forward to admit that they are behind the Lonelygirl15 phenomenon, and that it's part of "a website centered around video and interactivity" that they are building. So this might mean that Lonelygirl15 might become a whole lot more famous than she is already-if they'll ever tell us who she is.
Slips, Trips, and Flubs at Fashion Rocks
Last night's broadcast of the "Fashion Rocks" show on CBS might have looked good if you were watching at home -- but it was no fun for audience members who watched it live at Radio City Music Hall, and it was generally full of gaffes to boot. Christina Aguilera gave a fumbling minder a dirrrrty look when she stepped on the train of her dress on the red carpet – and country stars Faith Hill and Tim McGraw had an eventful night as well.
McGraw performed a romantic duet with his wife Hill -- and then promptly slipped and fell on his face as soon as the song was over, says Page Six. He left the stage in silence while the audience gasped. Hill herself provided what Ben Widdicombe describes as a "Basic Instinct moment" when her Zac Posen dress slid up during the performance.
Meanwhile, presenters like Eva Mendes, Scott Weiland and Drea de Matteo needed two takes (or more, in the case of De Matteo, who got booed for her slip-ups) to get their lines down. And some audience members were so annoyed that they walked out, creating an awkward situation for the cameras. TiVo never looked so good!


Real-Life Ari Sweats It Out in Canada
The inspiration for "Entourage"'s Ari Gold -- real-life Endeavor super-agent Ari Emanuel -- lost his famous cool the other night at the Toronto Film Festival when a screening of Sasha Baron-Cohen's new movie "Borat" stalled. Emanuel, who is the "Ali G" star's agent, was "nervous-looking," Variety reports, especially when the audience grew restless at the delay and started to boo. Another Emanuel client, filmmaker Michael Moore, even yelled out, "If this doesn't get fixed you're going to get fired, motherf***er." Maybe Moore's been watching a little too much "Entourage."


Party Favors: Gest Wants Pre-Nup Tossed, Affleck & Damon Now "Mature Family Men"

Liza Minnelli's ex-husband David Gest has asked a Manhattan judge to throw out their prenuptial agreement, a move that would allow him to go after Minnelli's considerable fortune if the request is granted, reports the New York Daily News ... The LA Times observes Ben Affleck and Matt Damon at the premiere of Affleck's new film "Hollywoodland," and notes just how much difference almost a decade can make. Back then, at the height of their "Good Will Hunting" fame, the two were the brash, cocky face of young Hollywood and were dating starlets (Gwyneth Paltrow and Winona Ryder) -- now, the two showed up to the soiree with wives Jennifer Garner and Luciana Barroso, and the two also recently welcomed their first children.