Exclusive: Jim Carrey Fires United Talent Agency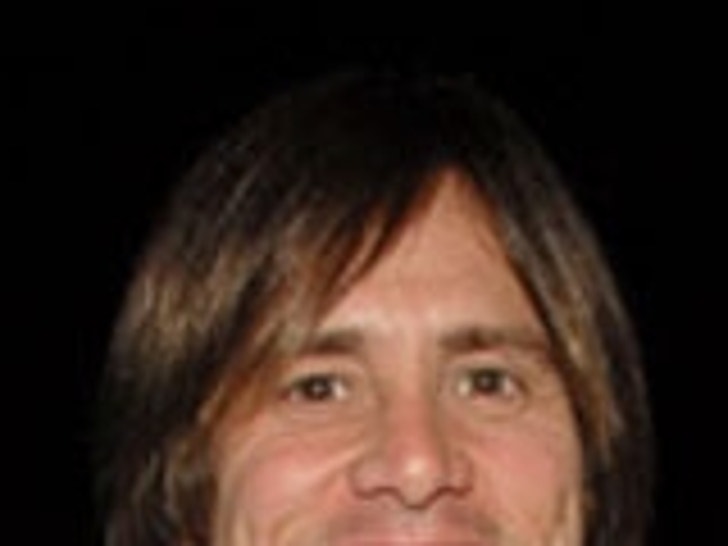 Believe it, or not: Jim Carrey has fired his agent of the last fifteen years, Nick Stevens at United Talent Agency.
The move has sent shockwaves through the talent community, which has been nervously watching the studios draw more and more lines in the sand when it comes to escalating superstar salaries.
Apparently, the $20 million man isn't getting his $20 million payday nearly as often as he used to, and the manic and often volatile Carrey may have looked for someone to blame after two huge starring vehicles fell apart within months. (Carrey won't make anywhere near that amount for the upcoming Fox release of "Horton Hears a Who," which Variety reported yesterday he would return to voice.)
In May, Twentieth Century Fox pulled the plug on Used Guys," a $112 million comedy that would have teamed Carrey with Ben Stiller and Jay Roach. The premise? Eerily prescient: A future where guys are bought and sold like used cars.
It lead "The New York Times" correspondent Sharon Waxman to ask aloud the question many of Hollywood's executives were already quietly murmuring: "What's a good laugh worth in Hollywood these days?"
Then, a month later, at Paramount, the question grew even more painful for Carrey's reps. "Ripley's Believe It or Not" which had been readying for a November start to shooting with Carrey as the newspaper columnist cum adventurer, was iced. It's $150 million budget was among the reasons. It's still too early to tell whether Paramount will ultimately make the movie, but clearly, studios are getting more and more cautious about making costly star vehicles.
Also aggravating the UTA / Carrey relationship was tensions between Carrey's longtime manager Jimmy Miller and UTA partner Nick Stevens; in the end, it appears that Stevens lost out in the power struggle for the rubber-faced Carrey's affections. Insiders also say the upcoming New Line release "The Number 23," in which Carrey stars as -- what else? -- an obsessed man, for director Joel Schumacher may be a source of the Stevens-Miller tension: Early buzz on that film is weak, despite its Fernley Phillips-penned script receiving wide-spread praise.
UPDATE: For the record, Carrey's spokeswoman, Marleah Leslie, issued this statement on behalf of the actor: "Mr. Carrey has shared an enormous amount of success with UTA over the years for which he is truly grateful. It was a difficult decision to make but he felt it was time to move on."
We are having difficulty processing the enormity of this day: First Whitney and Bobby, now Jim and Nick?! What new direful divorce lurks around the corner? We daren't even ask.