Shoot Your Eye Out On "A Christmas Story" Tour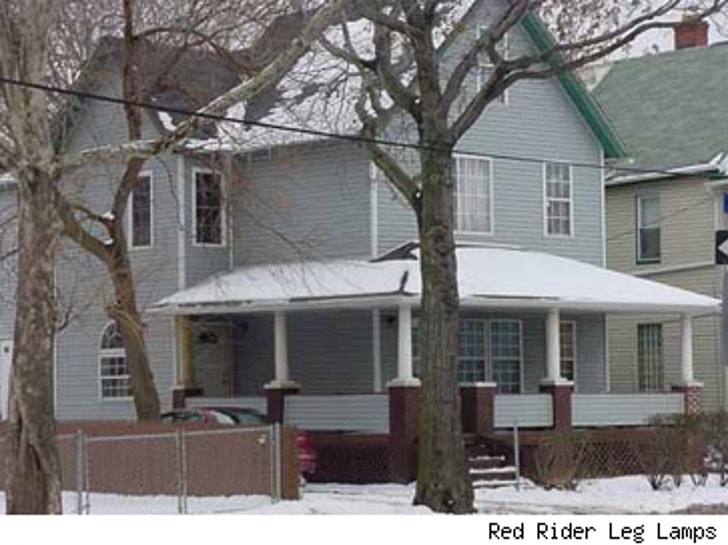 Cleveland is quickly becoming a hot vacation destination. First, they've got the Rock and Roll Hall of Fame, which is pretty sweet if you want to see some old guitars or see the handwritten lyrics to Purple Haze. But that's nothing compared to the newest attraction set to open its doors on November 25th.

The house where the classic film "A Christmas Story" was shot is officially being opened up to the public as a tourist attraction. For the low price of $5 ($3 for children) you can visit the famous house and its accompanying museum located conveniently across the street. The house has been completely remodeled to recreate the same look that it had in the original flick. As far as souveniers are concerned, the gift shop offers the greatest item ever concieved -- a replica of the leg lamp that Ralph's father won and proudly displayed in the front window of the house (much to the dismay of Ralphie's mother).

The house was purchased for $150,000 on eBay by a devout "Christmas Story" fan from San Diego who went into business making and selling exact replicas of the famous leg lamp. The new owner began using the profits from the sale of those lamps to restore the house to its original glory, and was finally able to convert it into a non-profit musem dedicated to the movie. Actors from the original movie have also chipped in, recently reuniting for a fundraiser to help restore the house.
So, forget plans for that Hawaiian vacation and book a flight to Cleveland -- just be sure to leave your official Red Ryder carbine-action 200-shot range model BB rifle with a compass in the stock at home. You'll shoot your eye out.