TomKat: Wed Under a Bad Sign?
TomKat:
Wed Under a Bad Sign?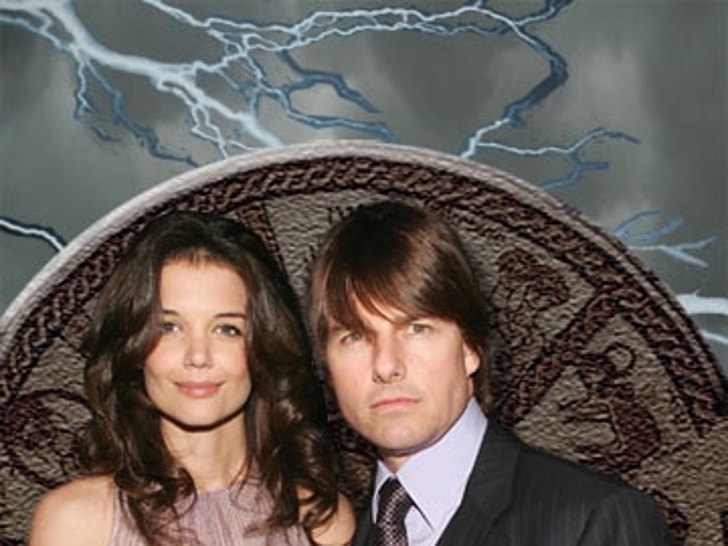 Tom Cruise and Katie Holmes might want to reschedule their Saturday wedding if it's set for the early afternoon -- because if the stars have anything to say about, they're doomed!
According to the star-watchers at AOL Horoscopes, the TomKat marriage is destined to be an impossible mission if the ceremony is scheduled between 6:41 AM and 3:46 PM, to be precise. That's when the Moon will be what's known as "Void-of-Course" in Libra at 6:41 AM, and then will not enter Scorpio until 3:46 PM, meaning that nothing good can come out of anything if it happens during that time. Later in the day, the news isn't much better; the Moon in Scorpio can dredge up a lot of dark, ugly emotions.
Of course, the other planets involved -- Venus, Saturn, Mars, and Neptune, as well as the Sun -- don't spectacularly align for the couple; with foreboding, hardship and destruction the dominant themes of the planetary tea leaves. The couple reportedly arrived in Rome today to get everything set for the Nov. 18 nuptials. Star-crossed lovers indeed!