Big Media Dumps Big Box, YouTube Answers Camera-Phone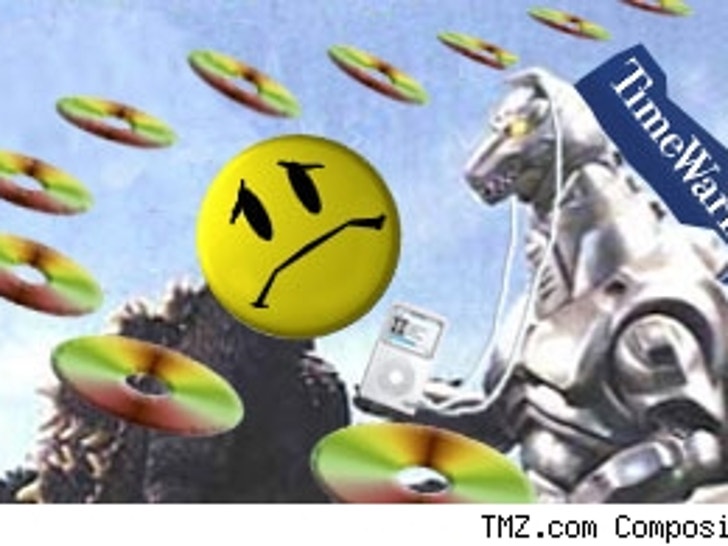 So much is written these days about "downloads," it's easy to get the idea that they're the big story in media.

They're only half the story.
Today, Wal-Mart formally announced the launch its own video download service, which is a pretty big deal; Wal-Mart accounts for an astonishing 40% of all DVD sales in the U.S.
They're making a smart move. Technology is threatening to make middleman retailers like Wal-Mart irrelevant, and as Disney's recent deal with Apple's iTunes showed, that makes retailers extremely bitchy.
Only last week, the Los Angeles Times reported that Wal-Mart rival Target "made Disney testy in September, when it fired off a letter demanding the same low wholesale prices on DVDs that Apple Computer Inc. is paying Disney to offer movie downloads over iTunes. At the time, Target threatened to cut back on its efforts to sell Disney's DVDs."
That rift appears to have been patched up, but just for now.
I say "for now" because today, Time Warner, the world's largest media company (and yes, a partner in this website, dear reader), made its big download announcement.
Per CNN Money, our dear old dad "plans to offer services that let consumers download movies from the Internet that can be burned onto DVDs in 2007, its top executive said Tuesday."
No doubt, this horrifies Wal-Mart and Target to no end, and Wal-Mart needs headaches from Hollywood like a hole in the head. Wall Street had its worst day in more than four months on Monday, after concerns were raised about the health retail following a highly unusual sales decline at Wal-Mart Stores.
As Bloomberg points out today, U.S. same-store sales dropped for the first time in more than a decade.
At the start of this post, I said that downloads are, of course, only half the story. Here's what I meant by that: The digital upload will be to the rest of the decade what the download has been thus far.
For proof of this, see YouTube's announcement today of a deal with Verizon that will upend all headlines about downloads.
Per the BBC, "The new deal will mean that (Verizon) VCast Users, who pay $15 a month to watch and download video to their mobile, will have access to a limited number of approved videos from Youtube," -- which is not the big news.
The big news is, per the BBC, " The Verizon tie-up also means users will be able to upload short clips captured on their mobile phones."
In other words, suddenly, there are hundreds of millions of reporters and cameramen out there, all ready to upload their cellphone video of an encounter with a sputtering Mel Gibson or a spewing Michael Richards.
As Michael Hirschorn posits in this December's Atlantic Monthly, "In the year 2014, people have access to a breadth of depth of information unimaginable in an earlier age. Everyone contributes in some way. Everyone participates to create a living, breathing mediascape."
Which is all to the good, except for one thing: We journalists might be out of business.