The Best T-Shirt in the Nation!
The Best T-Shirt
In the Nation!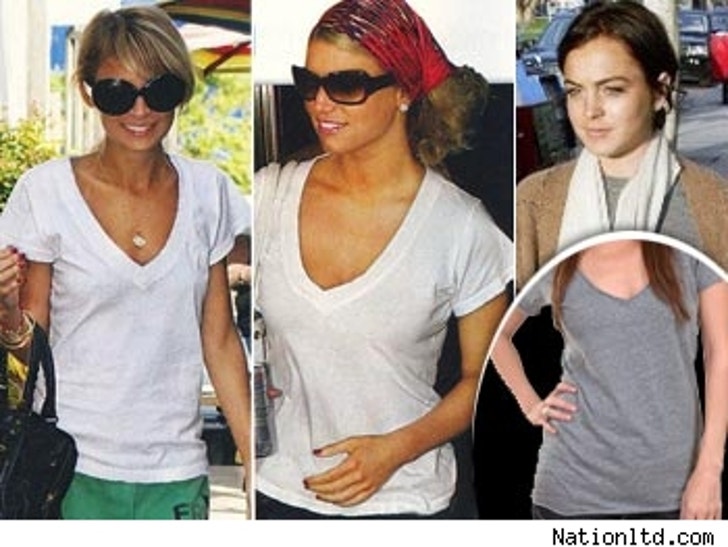 When Hollywood It girls like Nicole Richie and Lindsay Lohan want to look casual while sipping lattes and shopping on Robertson Blvd., they put on Nation's line of silky soft and stylish t-shirts.
The brand has become a favorite with starlets Mischa Barton and Reese Witherspoon, Tori Spelling -- and even the patron saint of fashionistas everywhere, Sarah Jessica Parker. StyleChic's Aly Scott tells TMZ that Jessica Simpson loves the brand's buttah-like feel so much -- that she requested them for a recent Elle magazine shoot.
Especially hot right now is Nation's grey PE (as in Phys Ed) t-shirt which retails for $69. According to Nation, "This gem is made to look like that old PE tee from 3rd grade ... loose, casual, gooey." Delish!
So throw away your 90s baby tees -- and get ready to face the Nation!