Scarlett Johansson Does Not Look Like a Boy!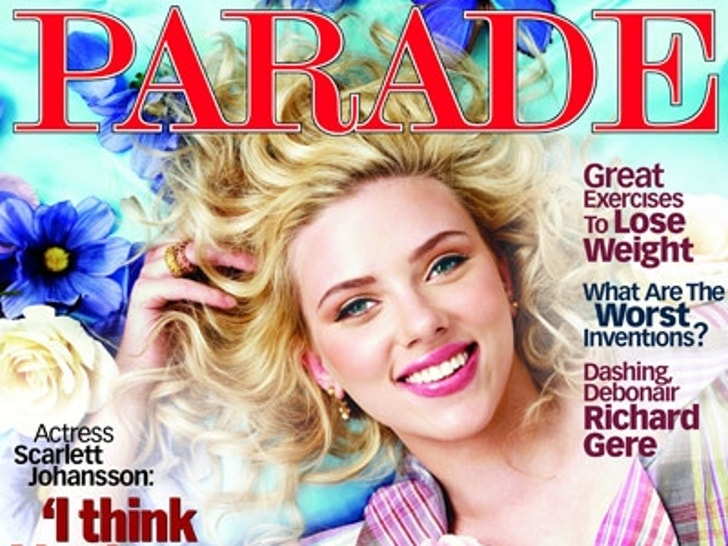 Someone needs to get Scarlett Johansson a new mirror, because the gorgeous actress believes, "I think I look kind of like a boy."
While Scarlett makes this horribly untrue statement in the new issue of Parade magazine, luckily, she also realizes that "it's always a plus to have people think that you're attractive." And we do, ScarJo!
In the article, the 22-year-old reveals that growing up she was "a singing, dancing fool," and idolized another famous blonde; "I absolutely love Marilyn Monroe."
Even though Johansson hasn't been caught pantyless, nor gone into rehab, she still likes to go out and have a good time with friends, adding, "but I just lay low. Sometimes you get caught, and there's nothing you can do about it." Except say cheese!