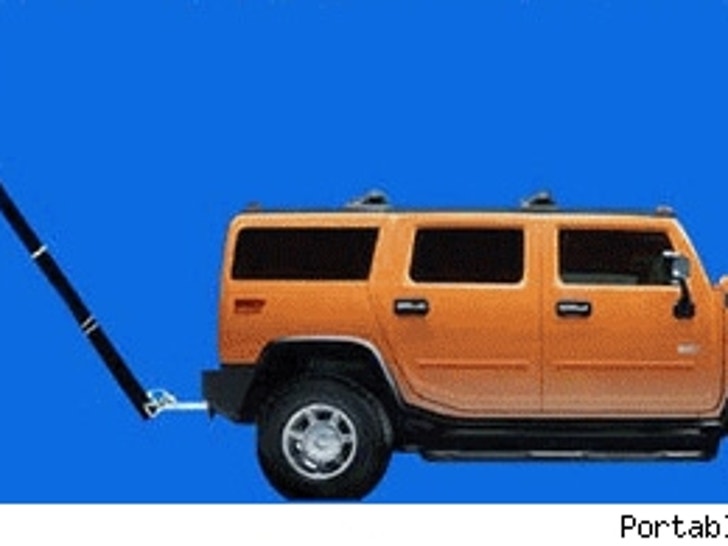 With March Madness in full swing, it's hard to resist the urge to have a pickup game in the parking lot during your lunch break at work. Unfortunately, most employers don't have basketball courts. That doesn't have to stop you anymore!

Thank the basketball gods for the Portable B Ball basketball system. Just attach the it to the tow hitch of your vehicle (assuming you have one), and simply raise the pole and backboard and you're ready for a quick parking lot game of 3-on-3!
When you walk back to your cubicle, and your co-workers ask why you're all sweaty, just tell them you were "taking it to hole!"