'1984' Hits Hillary Where it Hurts: H'wood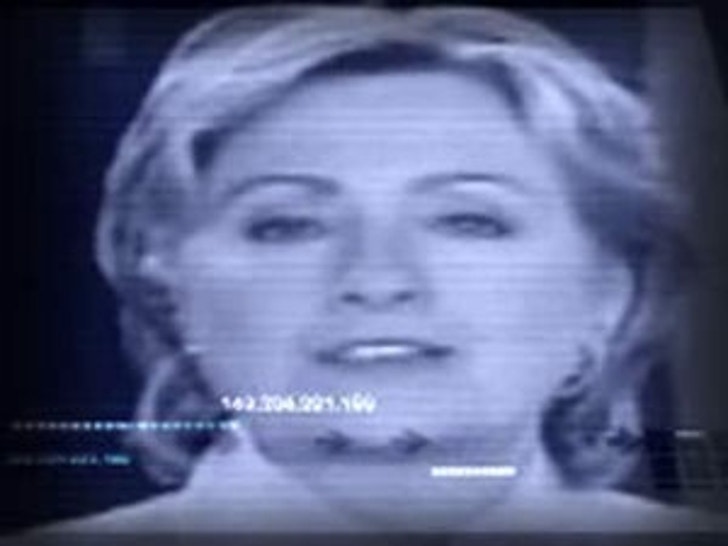 The metaphor couldn't have been more sublime: Using old Hollywood icons to beat up on a politico reknowned for milking old Hollywood.
It's a nightmare scenario for candidates: Mash-ups are outside the control of campaigns, untraceable and highly-viewed. So far, it's been downloaded more than 1.5 million times ... and counting.
The reason might be that the Orwellian attack ad suits Jobs just fine: For one thing, the newly Oscar-christened Al Gore hasn't said definitively that he's not going to run for president. Leaving the ad up makes Hillary look evil and Obama petty (even though Obama's campaign has denied having anything to do with the mash-up.) Gore only benefits.
For another, Jobs clearly owes a lot to Gore, who in addition to being a member of Apple's board of directors, put his own credibility on the line by exonerating Jobs in a stock options back-dating probe last year.
As USA Today reported in January, "...Al Gore, the former U.S. vice president who joined Apple's board in 2003, described Apple's investigation into [stock options] backdating as 'exhaustive' and said the board had 'complete confidence' in CEO Steve Jobs and his management team."
We thought to ask Apple's PR department why, given that other media companies like Viacom are filing billion-dollar lawsuits over copyright infringement by YouTube, Apple seems not to have even sent over a pro-forma cease-and-desist letter about the 1984 mash-up.
Steve Dowling, Director of Corporate PR for Apple, would only say that "Apple doesn't have any comment on this video."
* Anonymous no more: The Huffington Post has posted the guerilla ad creator's manifesto.