'Entourage' Holed Up in Porn Star's Pad
'Entourage'
Holed Up in Porn Star's Pad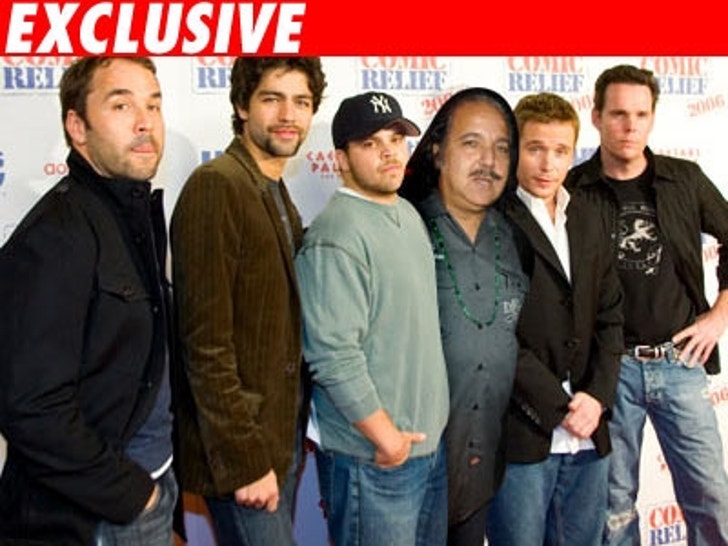 TMZ has learned that the television show "Entourage" is using uber porn star Ron Jeremy's Los Angeles apartment for production during their new season, and they're paying him $500 dollars a day for the curious privilege.
TMZ spoke to Jeremy who told us "They are using both of my balconies." He also described how the crew from the hit show cleaned over five years of bird droppings from his balconies! Yes, bird droppings. "They invited me to come and watch several tapings, and they even fed me," Jeremy added. It's always good to feed your porn stars.
The cast and crew has been there for a few weeks, and we're told that, er, shooting will continue for a couple more months at the porny digs. As TMZ earlier reported, residents of the complex are not as enchanted with the crew, but Ron claims it's great having them around. "They even babysit my pet tortoise, Cherry." Who knew that Ron still had Cherry?