Carrot Top's Girls Night Out
Carrot Top's
Girls Night Out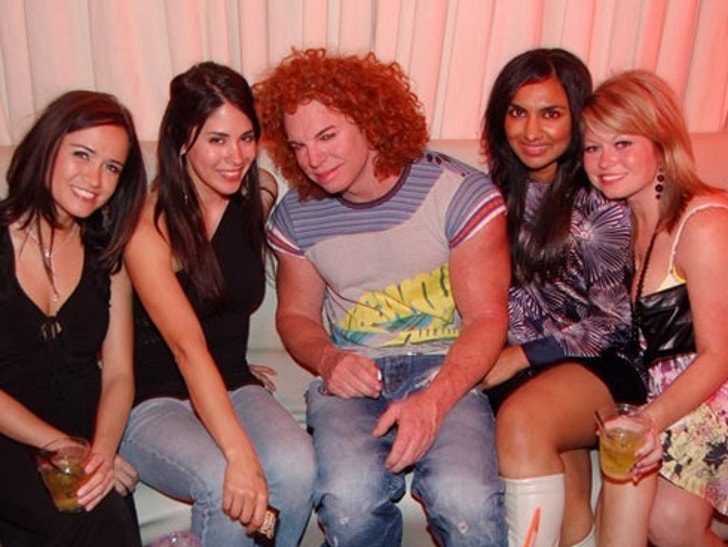 Flaming red-haired comedian Carrot Top enjoyed a girls night out in Las Vegas on Friday. Fire klatch!
The meticulously plucked muscle man let his hair down at Treasure Island's hip burlesque club Tangerine -- with a bevy of equally made-up beauties. Fierce!
Hopefully, partying the night away in Vegas won't lead Carrot Top to hit bottom.