"The Showbiz Show's" Rockin' SNL Reunion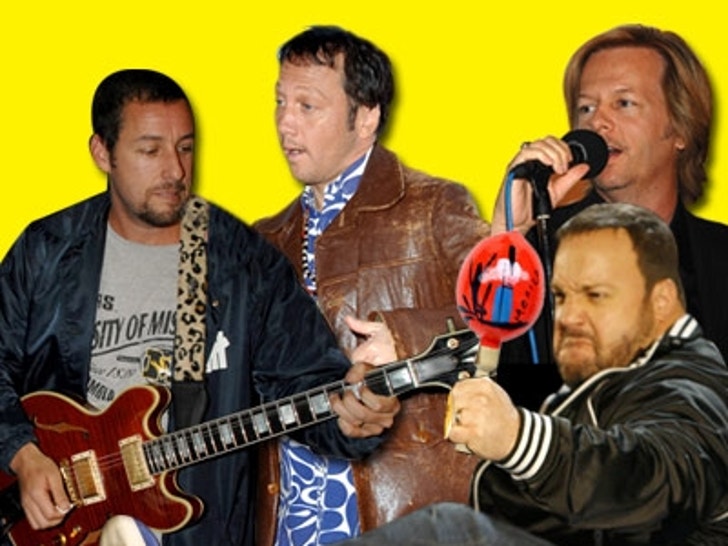 David Spade tapped his celebrity rolodex for the season finale of "The Showbiz Show" yesterday. Live from, Hollywood, it's Wednesday night!
A TMZ spy attended the hilarious season three closer, featuring a special house band -- Spade introduces the musicians as the "The Chuck and Larrys." Out pops a bearded Adam Sandler and a poker-faced Kevin James. Sandler rocks out on the electric guitar while James provides attempts to look musical. Another SNL alum, Rob Schneider swings by to provide vocals and percussion ... along with his dog, Oscar.

The Chuck and Larrys definitely gave the Max Weinberg 7 a run for their money ... or not. Catch 'em in all of their rock and roll glory when the episode airs tonight on Comedy Central.