Avril Ripped for Allegedly Ripping Off "Girlfriend"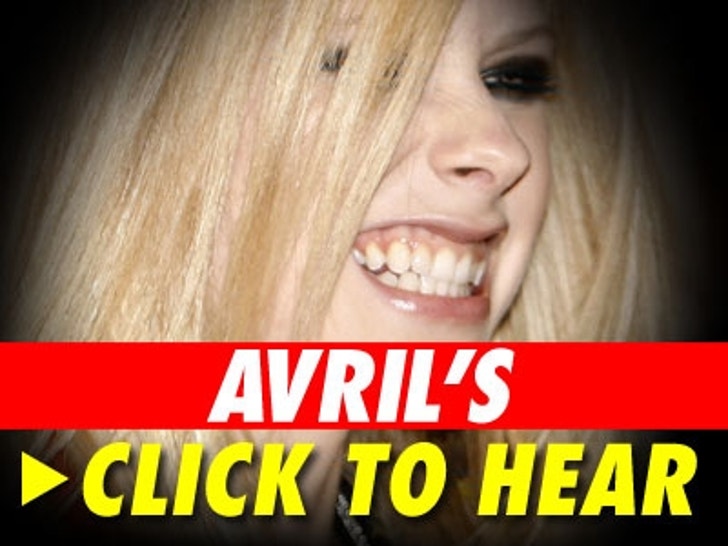 Avril Lavigne has gotten herself into a deeply complicated mess, with two '70s songwriters claiming that she stole their song for her hit single "Girlfriend."

In a lawsuit filed in US District Court in Northern California, songwriters Tommy Dunbar and James Gangwer allege that "Girlfriend" rips off their 1979 song, "I Wanna Be Your Boyfriend," originally performed by The Rubinoos, whose previous claim to fame was penning the theme to "Revenge of the Nerds." Veteran music critic Stephen Thomas Erlewine wrote on Billboard.com that "Girlfriend" was "a total lift" from "Boyfriend."

Lavigne's manager tells the AP that the claim is baseless and that he hired a musicologist to study the two tracks -- and that they've been deemed "completely different songs." Decide for yourself below ...
UPDATE: Tommy Dunbar and James Gangwer, the songwriters who recently brought a legal action against Avril Lavigne and Dr. Luke that claimed that the hit Lavigne/Dr. Luke song "Girlfriend" infringed the copyright in their 1979 song "I Wanna Be Your Boyfriend," have issued the following statement: "We are satisfied that any similarities between the two songs resulted from Avril and Luke's use of certain common and widely used lyrics. We therefore completely exonerate Avril and Luke from any wrongdoing of any kind in connection with the claims made by us in our lawsuit."
"Girlfriend" versus "Boyfriend"