Tori Spelling: Hawking the Family Jewels!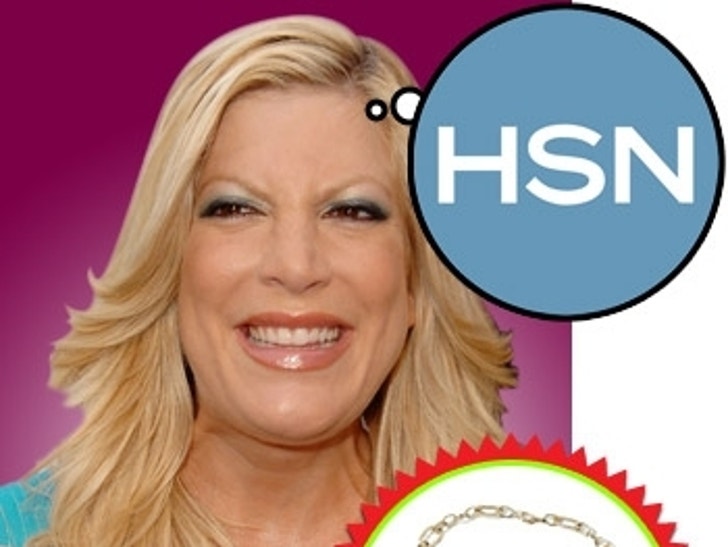 Times are tough in Spellingwood! First, Tori Spelling had a huge garage sale, then she got a job at a bed and breakfast -- and now she's selling her jewelry! Papa can you hear me?!

The prodigal daughter turned reality show victim has created a line of "gold-tone" jewelry, exclusively for the Home Shopping Network. Mama needs a brand new pair of shoes! The Tori Spelling Collection includes necklaces, earrings and bracelets -- all bargain priced from $29 to $129. 9021-0h my gawd!
You're not in Holmby Hills anymore, Torithy!