Is This the New Britney Song?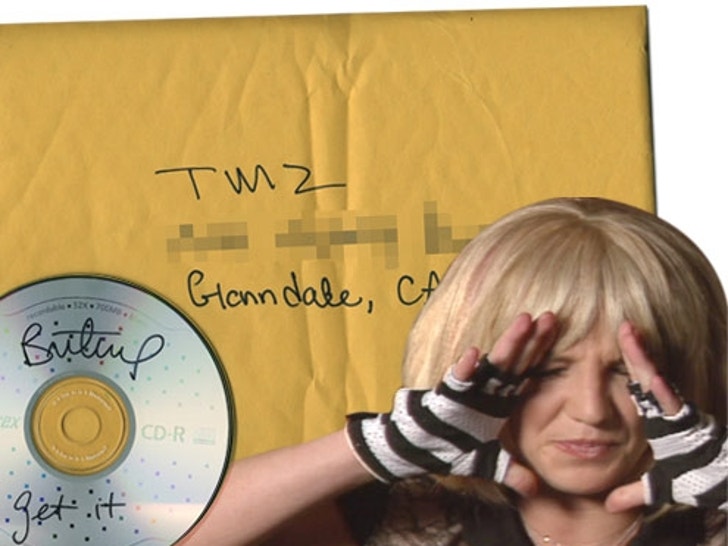 UPDATE: We're told this song may have been first recorded in 2003 and leaked in 2006. So why would someone leak it to us again? Hmmm... It's all I gots y'all!
Hand-delivered to the TMZ offices this morning was a yellow padded envelope with a CD inside that simply read, "Britney -- Get It." So we just had to listen to it, y'all!

The song passed the listening test of our resident Britney fan, Brian, who says, "It sure sounds like her. It's terrible, but I think it's her."
It's also possible that the envelope was delivered by someone in Brit's camp or even Brit Brit herself -- they spelled Glendale wrong! Is that in California, y'all?
So take a listen and tell us what you think: Is this the beginning of a Britney comeback?