Anne Heche: Still Making That "Ellen" Money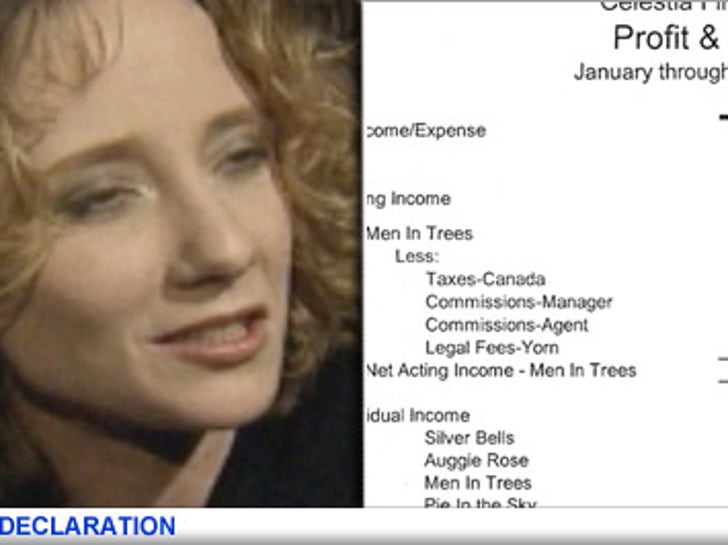 Financial documents filed this week in the Anne Heche/Coley Laffoon divorce show all sorts of weird economics in the life that is Anne Heche.

According to documents filed on Wednesday, among the residual income earned by Heche's Celestia Films Inc. between January and July of this year, there's a whopping $34.74 from her work on the sitcom "Ellen" -- a whole two episodes! Other fun residuals include "Higglytown Heroes" ($45.94), "Silver Bells" ($15.61) and "Murphy Brown" (36.87). Being a guest star has its perks!
Don't fret -- Heche made $675,000 during that time for her work on "Men in Trees." It's a show on ABC.