"Idol" Reject Corey Clark -- Headed to Slammer?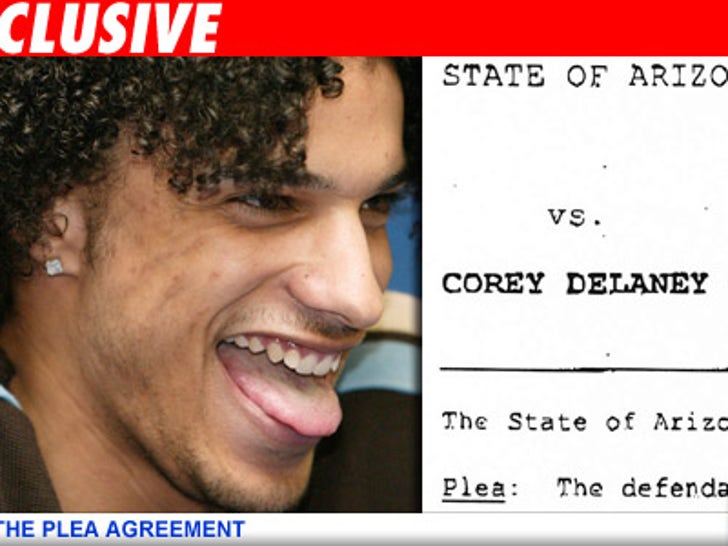 "American Idol" wannabeen Corey Clark is best remembered for an alleged dalliance with Paula Abdul. Now his hits just keep coming -- legal hits, that is.

TMZ has learned that Clark could be spending a year in the pokey, after he plead guilty last week to trespassing on his father-in-law's property, and in the process, violated a restraining order taken out by his estranged wife (yes, he's married!).
In the plea agreement obtained by TMZ, Clark admits to a charge of "aggravated harassment, involving domestic violence," and his punishment could include up to a year in jail, probation and a $150,000 fine.
Of course, it doesn't end there for Clark. He's also facing drug possession charges in Arkansas, after he was nabbed by cops while sitting in a parked car in North Little Rock. After that arrest, he was shipped back to Arizona to face the harassment charges.
One very small piece of good news for Clark: One Arizona charge of contempt of court -- for not showing up for a hearing -- was dismissed! Clark's lawyer was in court this morning, and couldn't be reached for comment.