Come on Down and Buy Bob Barker's Chair!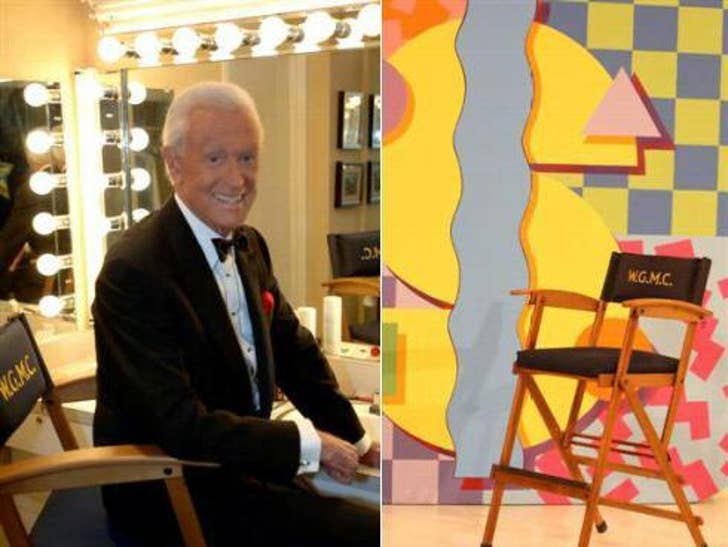 Bob Barker's been away from television for just a month, but it seems like an eternity. For those of you who have wandered aimlessly in abject forlornness, fear not, your pitiable life may have just gotten a bit brighter. You can buy Bob's chair on eBay if ... the price is right.

Mr. Barker has donated his on-set chair, emblazoned with W.G.M.C., which stands for "World's Greatest Master of Ceremonies," a nickname given to him by his staff of yore. And now it can be yours. Letter of authenticity included -- handwritten by Bob. That alone, is priceless.
100% of the proceeds from the sale will go to United Activists for Animal Rights.