Pimp and Pros Pitch Paul for Prez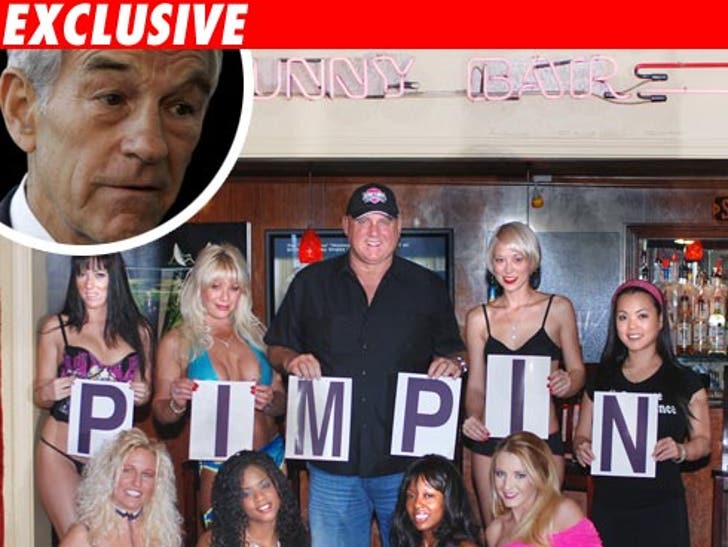 Hillary and Obama might court the unions and the NEA for their endorsement, Romney and Rudy the NRA and the Christian right, but only one candidate is truly getting whored-out in his campaign for president.

That, of course, is Ron Paul, the Libertarian GOP hopeful (and prohibitive underdog), who has procured the ass-istance of perhaps the most famous legal brothel in the world -- Northern Nevada's BunnyRanch -- and its proprietor, Dennis Hof. In fact, TMZ has obtained an appeal from Hof to American voters, which Hof hopes will, as he puts it, "lubricate Ron Paul's path to the White House."
Unfortunately, Paul isn't on board with the program, because when we called his campaign manager to ask about the pimp support, he didn't sound too happy about it.
Mark Elam says that Congressman Paul "didn't solicit" Hof and his hoes -- certainly not their business, nor their political support. He tells us that, to his knowledge, Hof and Rep. Paul haven't met, nor does Paul sanction any form of prostitution.
As the libertarian-leaning candidate, Paul has been vocal in his support of states' rights, which, naturally, are amenable to the BunnyRanch and its business. Still, Paul is also strongly pro-life.