Sore Losers Sue "America's Got Talent"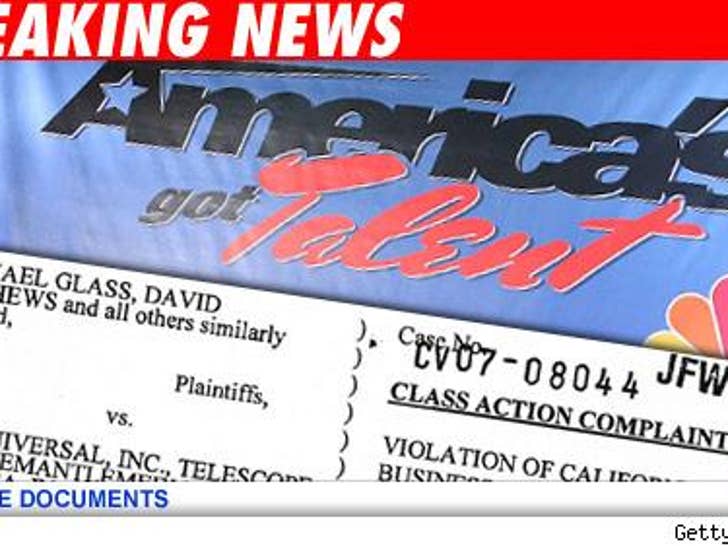 TMZ has obtained a class action lawsuit against the companies that produce and broadcast "America's Got Talent," alleging the show engages in illegal gambling.

In the suit, filed in Federal District Court in Los Angeles, the plaintiffs target a text-messaging game called Lucky X. For a $.99 cent fee, the game invites viewers to text in and participate in a contest. The suit calls the game a "lottery designed to generate revenues far in excess of the value of the prizes awarded."
The plaintiffs claim the show has raked in more than $5 million, and they want their jack back. They claim the game meets the three essential criteria for gambling -- "consideration, chance, and prize." Gambling is illegal in California, which is where the show and the game are produced.
The suit is filed on behalf of everyone "...who did not win a prize." In other words, LOSERS!
A rep for NBC could not immediately be reached for comment.