Tritt to Label -- The Trickery Ain't Workin'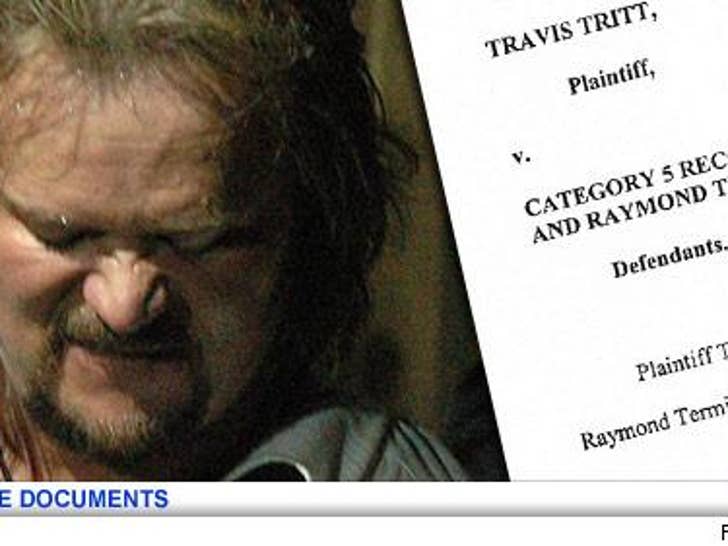 Travis Tritt is having some big-time T-R-O-U-B-L-E with his record label and its president -- he just sued 'em, alleging, among other things, that the label was started with money Ray Termini siphoned from the nursing home company he also ran. Shady!

The country crooner filed suit in U.S. District Court in Nashville yesterday, claiming that his career has suffered "irreparable damage" because of Category 5 Records' "false, unfair and deceptive acts."
According to court papers, Tritt signed with the label back in 2005, and claims that since then Termin hasi misrepresented his wealth, competence, experience, corporate resources and knowledge of the industry. You know, the little things!
Termini is also CEO of the now-bankrupt Haven Healthcare, which is being investigated by the State of Connecticut for allegedly using Medicaid money to start up the record label, which was also staffed by Haven Healthcare employees. A state audit also showed that Termini purchased a yacht and three apartment buildings in Connecticut with company funds.
Tritt is seeking at least $10 million in damages. Termini told the Associated Press that he hadn't yet been served and couldn't comment.