How Heath's Body Was Discovered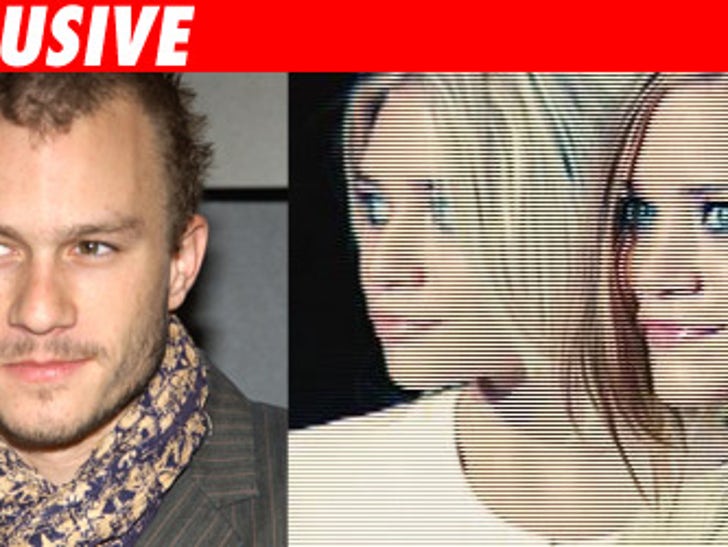 The Olsen twins' connection to Heath Ledger's apartment is now clear.

Here's the way it went down. A cleaning lady for Heath arrived at the apartment first, followed soon thereafter by a masseuse. They both entered the room at around the same time and discovered Heath's lifeless body.
The cleaning lady called police. The masseuse, we're told, called the bodyguard for the Olsens. She called him because they're friends and he's an EMT. The bodyguard was around the block at Ashley's and he immediately went over. By the time he arrived, the cops were already there.
We're also told it appeared Heath "had been dead for a while" and there were no visible signs of trauma. There was a pill bottle on the nightstand.