We Are Sooooo Not Buying It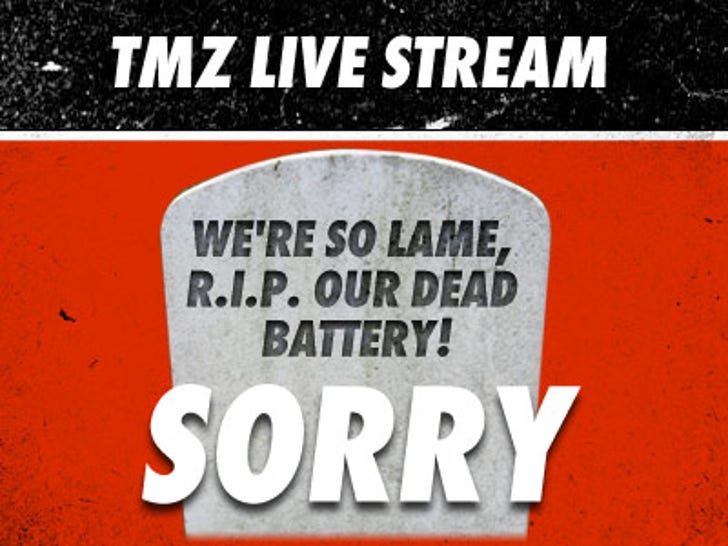 Please refresh for the latest updates!
Tongues are wagging all over that Jay-Z and Beyonce are getting married RIGHT NOW -- check out all the camera crews! Things don't add up for us though -- we say don't believe the hype! On the other hand, flower arrangements were delivered this morning. Hmm, maybe it's for someone else's wedding...(check out those wedding guests!)

UPDATE 5:28 PM ET: There's a report Beyonce's mom just got in a limo, possibly on the way to the apartment.
UPDATE 5:39 PM ET: Here's a pic of Tina Knowles taken just minutes ago.
UPDATE 5:47 PM ET: Tina -- in all her casual glory -- just arrived at the building. And we just spoke with another resident of the building, who tells us they were aware of a "party" tonight on the roof, but wouldn't say much more than that.
UPDATE 6:08 PM ET: TMZ just spotted Beyonce's father Matthew Knowles, wearing slacks and a suit jacket and wheeling a rolly bag, walking into the Bloomberg building in Midtown.
UPDATE 6:21 PM ET: Now we're told Jay-Z's mom arrived with Beyonce's mother in the same ride. Interesting.
UPDATE: 6:23 PM ET: Jay-Z's Maybach (insanely expensive) is en route. It left from Jigga's other apartment in Midtown. Don't know who's in it.
UPDATE: 6:27 PM ET: There's a buzz they already got married (you think so?) and that what you're looking at is the site of the reception. Just passing it along, folks.
UPDATE 6:48 PM ET: We've just got these snaps looking onto Jay-Z's roof. Check out all the garbage! And who are those guys, caterers, the band, groomsmen?
UPDATE 6:57 PM ET: TMZ just shot Jay-Z's mother Gloria Carter at the Bloomberg building (where we just saw Matthew Knowles) wearing a formal white dress. We got Beyonce's sister Solange there too-- also wearing white!
UPDATE 7:39 PM ET: Kelly Rowland has just arrived -- wearing a white dress!
UPDATE 7:48 PM ET: OMG. Gwyneth Paltrow and Chris Martin just arrived!
UPDATE 7:58 PM ET: Matthew Knowles -- B's dad -- just drove in, wearing a silver jacket.
UPDATE 8:03 PM ET: Beyonce's baby sis Solange just showed up.
UPDATE 10:41 PM ET: We know, we know. Live stream went out. We suck. BUT we're still there, outside the apartment ... and there really aren't any updates! We just spoke with a driver who told us an interesting tidbit. All of the drivers were hired for an event (they didn't know what) three days ago, but TODAY they were told that the event was off. THEN, this afternoon, they were told it was back ON. But the drivers don't really have much info on anything-- they're all circling the block waiting for instruction from security. Another interesting item-- no cell phones are allowed inside. The drivers are all carrying their clients' phones, waiting for them to come out.
UPDATE 1:00 AM ET: Our guys on the scene haven't heard anything definitively yet, but People is reporting the marriage happened. No word from either Beyonce or Jay-Z's camp. Stay tuned ...