Kanye's Mom Didn't Have Son's Jack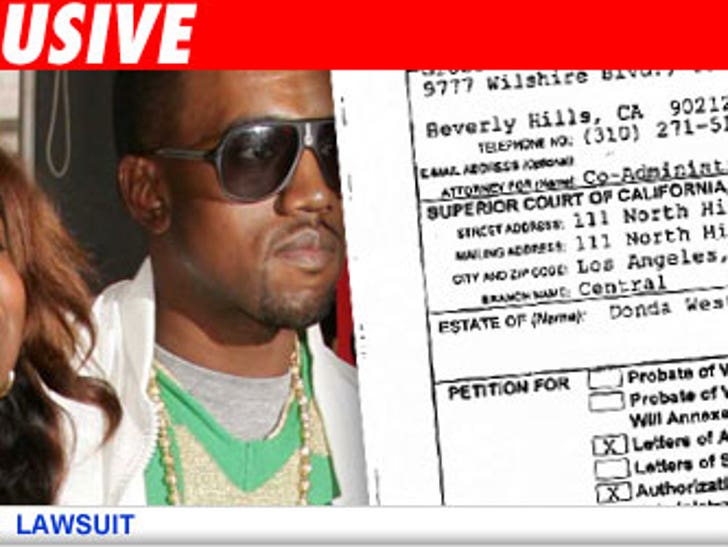 Kanye West has filed legal papers in the estate of his mom, Donda, who tragically died after a plastic surgery procedure last November.

In the legal papers, filed today in Los Angeles County Superior Court, Donda's assets are listed at $150,000. Interesting, since Donda worked as Kanye's manager.
Donda died without a will. Kanye is the sole beneficiary, and has asked that family friend Shawn Gee, a music industry exec, be named as the co-administrator of the estate.