"Home Improvement" Kid: Don't Tase Me, Bro!
'Home Improvement' Kid
Don't Tase Me, Bro!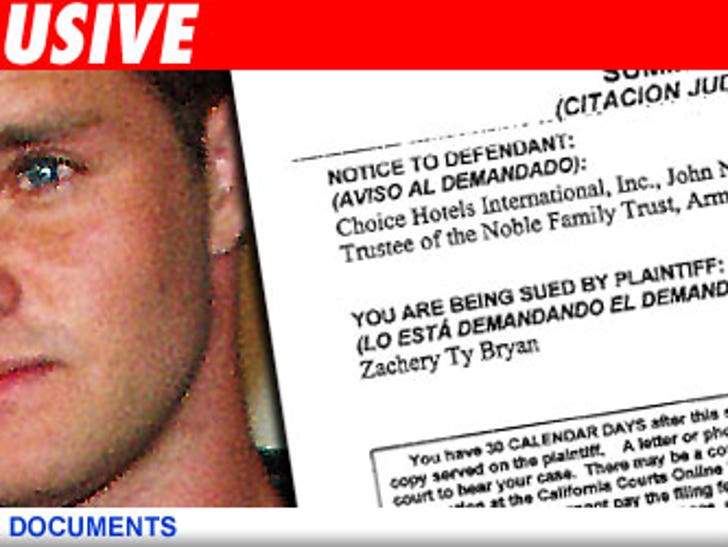 You know how it is with child stars -- they grow up so fast before our eyes and before you know it ... they're being tased by hotel security.
Zachery Ty Bryan, who played Brad Taylor on "Home Improvement" -- is suing Choice Hotels International over an incident back in April 2008. Zach claims he was staying at a hotel in San Diego when he and a few friends went across the street to grab a Gatorade. When he came back just after midnight, Bryan's lawyer claims the hotel wouldn't let him upstairs, since the room wasn't in his name.
Then things went really bad ...
Bryan's lawyer claims Zach tried explaining his wife was in the room, but the hotel refused to call her. He claims an off-duty manager, who was not involved in the initial argument, came out of nowhere and tasered Zach in the neck. Cops came but no charges were filed.
A hotel employee tells us Zach went nuts on the staff, a lot of alcohol was involved, and tasering the dude was the only safe bet.
Zach is suing for damages in excess of $25,000. A lawyer for the hotel had no comment.