Ashley ID Victim: You Skanked My Good Name!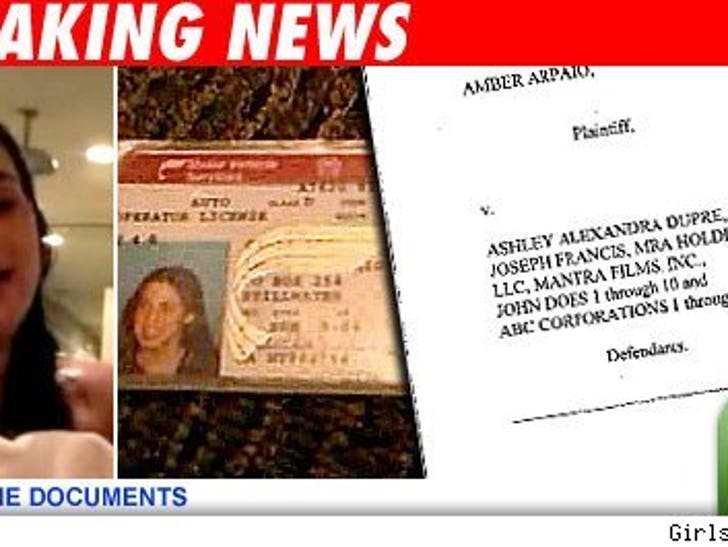 The woman whose identity Ashley Dupre used to get her wild on for Joe Francis wants her good name back -- in $pades.

Dupre duped a "Girls Gone Wild" producer by using "Amber Arpaio" as her nom de hoochie and brandishing a New Jersey driver's license with the same name. Problem is, Amber Arpaio is a real person, and now claims in a federal lawsuit that her name has been dragged through Dupre's muck.
We asked Amber's lawyer Robert Dunn how exactly his client's DL got in a hooker's hands, and he said it was just an accident. Joe's reps were mum.