Trump to Lawyers: My Name is Money!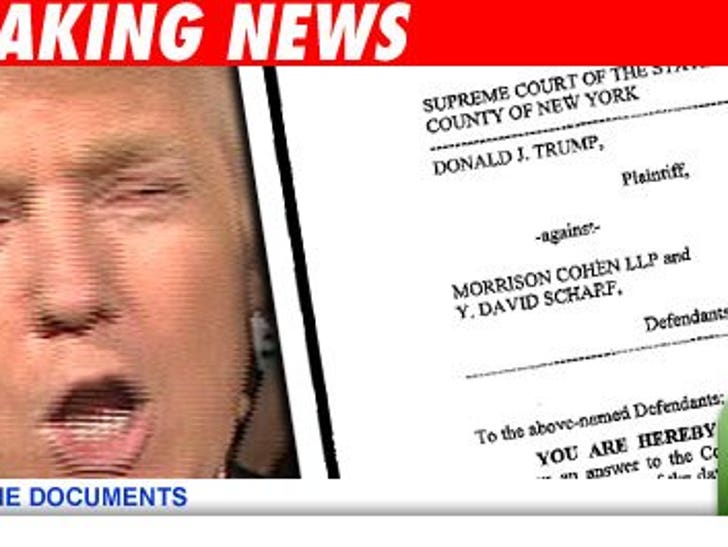 If it were anyone else, it might read like a 13-page joke.

But Donald Trump is serious as a heart attack. D.T. is suing his former lawyers for $10 mil, just because they're using Trump's name in their bios and blurbs. His Combovership claims attorney David Scharf and his law firm have "commercially exploited" Trump by touting their famous client's name to drum up business.
Scharf tells TMZ Trump's just trying to get out from under his $600K bill for legal fees -- a case in which Trump won a multi-million-dollar judgment.