Jared Leto Sued for Not Making Music
Jared Leto
Sued for Not Making Music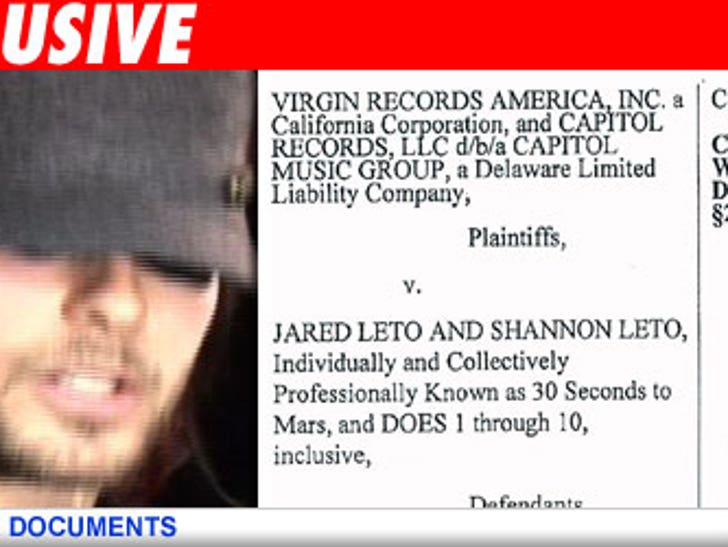 If you've been dying for the next 30 Seconds to Mars album, get in line, so is their record label.

In the breach of contract lawsuit, filed today in L.A. County Superior Court, Virgin Records alleges Shannon and Jared Leto violated their recording contract by not putting out the agreed number of albums. The suit says the Leto Bros. agreed in 1999 to cut five records for the label, but on July 4 of this year, they say the Leto boys quit -- three albums short. Virgin is suing for "in excess" of $30 million.
A rep for the band cries foul, telling us that even though the band has been signed for nine years and have sold more than two million records -- and lived through five regime changes at the label -- they still haven't been paid. Paging TLC!