Dykes and More Dykes Finger Madge for Money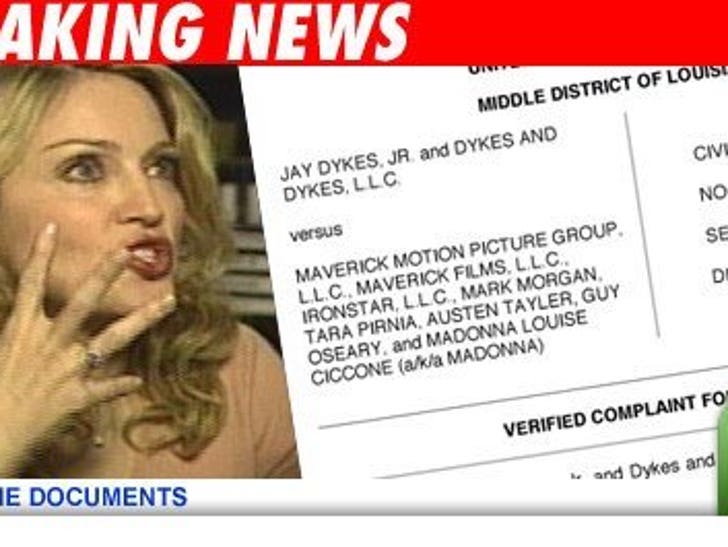 This what you get for workin' with the Duff sisters.

Stifle your snickering -- the lawsuit alleges Madge, her manager Guy Oseary, and Maverick Motion Pictures took over $400K in loans from Jay Dykes, Jr., and his company, Dykes and Dykes, L.L.C., to make the 2006 flick "Material Girls". (It starred Hilary and Haylie Duff and no, we didn't see it either.) According to the suit, filed in Louisiana, they stiffed the Dykes.
To add insult to alleged thievery, Dykes claims he never got the co-producer credit he supposedly bought with the loan.
Madonna's rep didn't immediately return our call for comment about the loan and why the Duffs were cast.