A Little Song, Dance, Heroin Down My Pants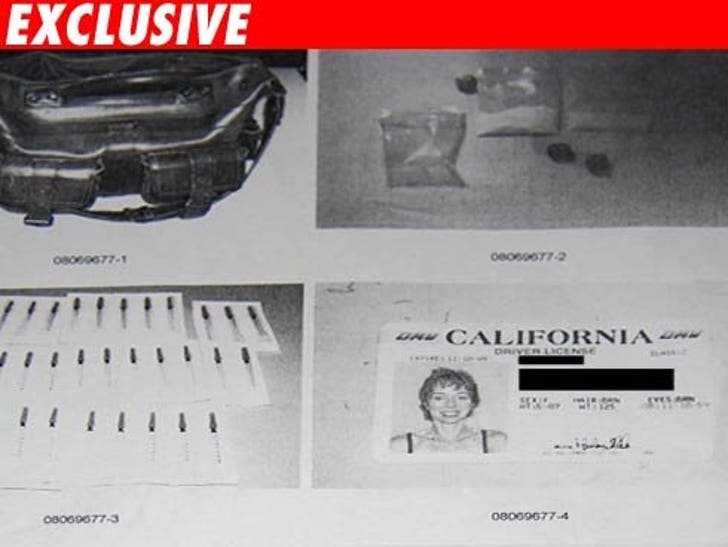 TMZ has obtained photos of evidence seized in Mackenzie Phillips drug bust.

The photos show three balloons and three small Ziplock bags which cops say contained heroin and cocaine. There is also a pic of 34 syringes, her mugshot and her driver's license.
And we have more details on the arrest. We're told when Mackenzie went through the metal detector, the alarm went off because of a metal object. The TSA initially did not suspect drugs. TSA employees then began to pat her down -- which is routine -- and she became uncooperative. They asked her to sit, and that's when we're told the balloons and baggies fell from her waistband through her pant leg and onto the floor.
At that point, MacKenzie knew she was caught and said so to folks at TSA.