Linda Hogan's Deathwish for Hulk's Friend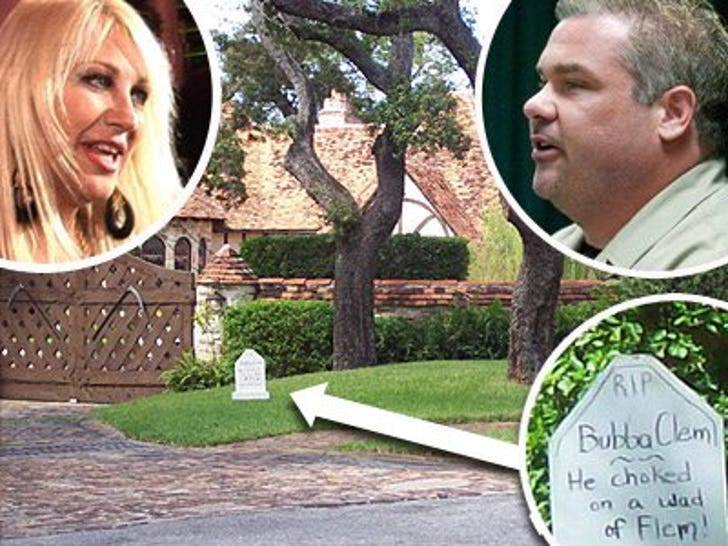 If Linda Hogan wants her killer attack on Hulk's best friend, Bubba the Love Sponge, to be taken seriously -- she might wanna spell all the words correctly. Cuz flem is snot right.

In one of those wishful thinking kind of moments, Linda erected a fake gravestone for her arch-enemy in her Florida home's front yard.
As for the imperfect grammar -- it ain't her first time to scroo up the Inglish langwage.