Denise Protected at Airport -- by Target Cops!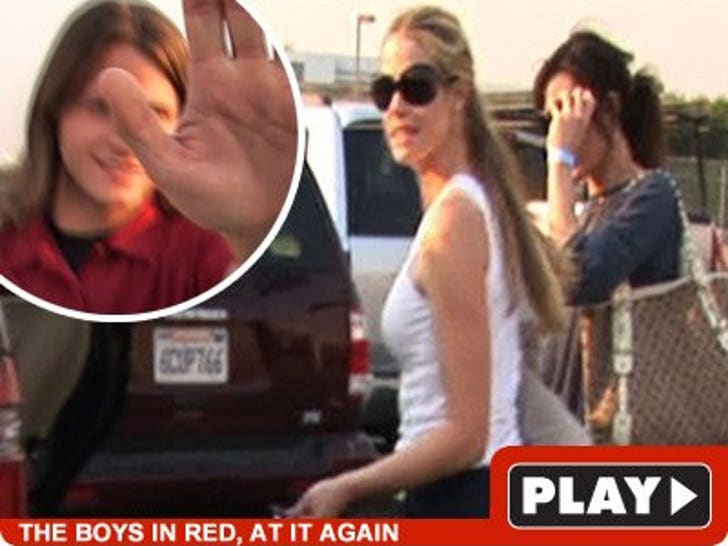 Santa Monica Airport was the safest place in the entire country yesterday, but not because of the TSA. It was all about the lockdown protection of the TSS -- the Target Security Squad!

The boys in red were part of a celebrity event on the premises, when they spotted Denise Richards and suddenly swooped into action -- just like they did for Britney and Jessica ... and anyone else who appreciates their low, low prices.