Radcliffe Speechless on Broken Stunt Double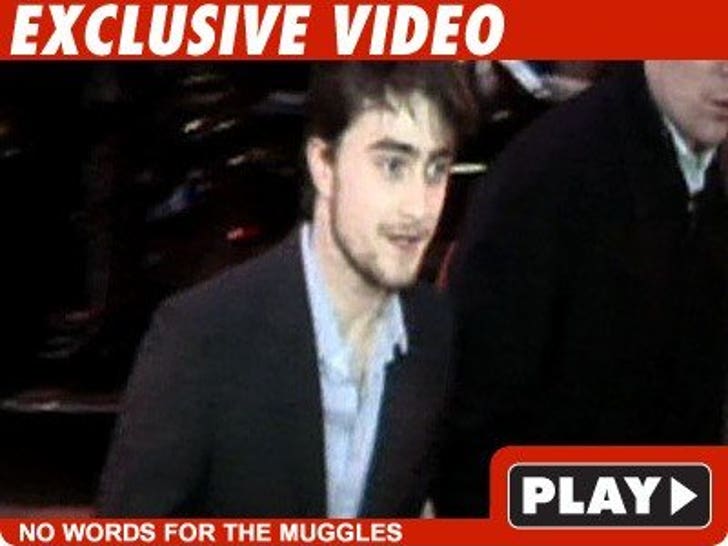 If a stuntman -- doing a stunt for YOU -- had a terrible accident on the set of YOUR movie -- and was so badly hurt, that his condition's been described as "critical" for several days ... wouldn't you wanna say something about the situation??
Not Daniel Radcliffe -- dude kept his magical trap shut in New York yesterday -- both times -- when we asked how stuntman David Holmes was doing.
FYI -- Holmes -- who was injured during an aerial stunt for the upcoming Harry Potter movie -- has just been transferred to a medical specialist in London who could further examine the damage to his back and legs.