Octuplet Mom: What a Tangled Web She Weaves
Octuplet Mom
What a Tangled Web
She Weaves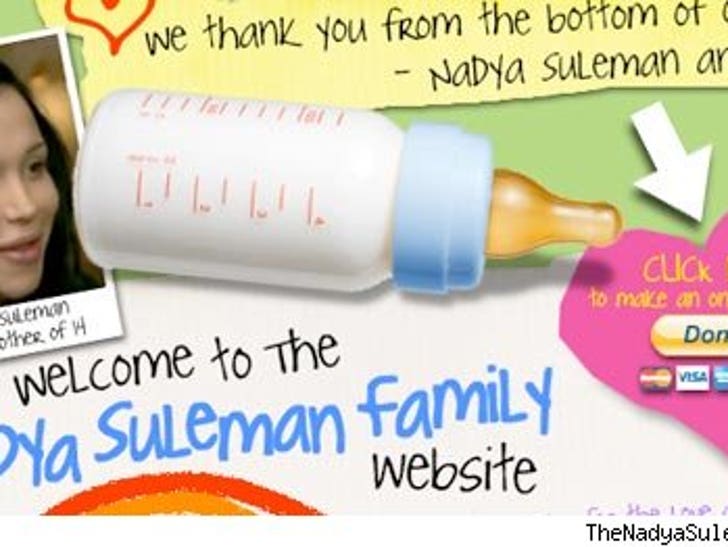 Alert Congress, because America's favorite food stamp assisted, artificially inseminated, unemployed, Jolie-lipped loon mother of fourteen, Nadya Suleman, is looking for her very own bail out too ... from you!


Octopussy has created a website where people can make donations, leave comments or send items to her and her eight biblically named rugrats via her Los Angeles publicist. Are press reps included in WIC?
Let's hope the crazy doc/womb raider who implanted Octomom with all fourteen of her kids makes a hefty donation. But, regardless, whether you donate or not, one thing's for sure: We all support her!