McNugget 911 Calls -- The Unhappy Meal Drama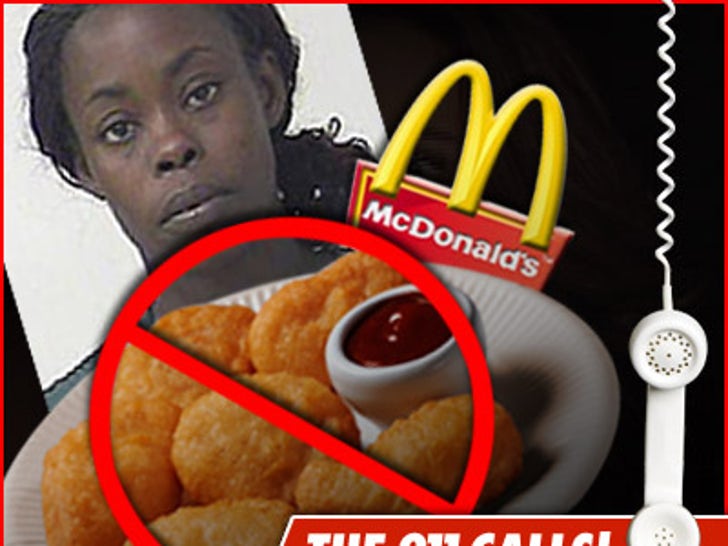 TMZ has obtained the THREE 911 calls by the woman who couldn't get a refund after a McDonald's in Florida ran out of McNuggets.
UPDATE -- A rep for McD's tells TMZ, "Satisfying each and every customer that visits our restaurants is very important to us. Regarding this isolated incident, we apologize for the inconvenience caused. In the event that we are unable to fill an order, a customer should be offered the choice of a full refund or alternative menu items. We regret that in this instance, that wasn't the case.
We want to correct our mistake. We will be sending the customer her refund, along with an invitation to return for her original order, on us. We never want to disappoint a McNuggets fan or any McDonald's customer. Customer satisfaction is our top priority."