Lisa Rinna's Body -- The G-Rated Edition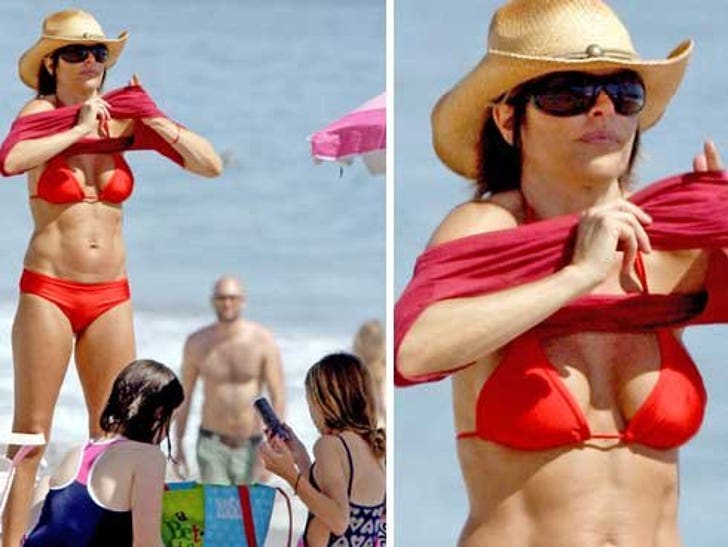 Just in case you missed her nude Playboy pictorial, 45-year-old Lisa Rinna broke out a tiny tiny red bikini and flexed her ridiculous physique in front of the kiddies...
The kids couldn't look less interested -- but the guy in the background, he's impressed.
Here Comes Andy Roddick's Bikini Model Bride...
Andy Roddick -- one of the hottest, youngest rising stars on the planet -- took his mind off his lifelong commitment to just one smoking hot swimsuit model (Brooklyn Decker) with some premarital golf on Friday.
After exchanging vows in front of friends and family, the newlyweds were spotted heading to their honeymoon on Sunday.
Wilbur from "Mr. Ed": 'Memba Him?!
Supermodels: Then and Now
Some of the biggest models in Hollywood have aged like wine. Others ... not so much.
TMZ's Rockin' Body Contest
We've cut the fat in our ultimate Rockin' Bods contest to bring you the best bods in the land!
33 Different Ladies Love Cool James
It didn't matter that LL Cool J stripped himself of all street cred at Tao in Vegas last night when he launched his Sears clothing line -- the ladies couldn't keep their hands off the guy!
Some stars are still not allowed to play with matches -- others sneak around and use them anyway!