Billy Bush -- Mono-a-Womano at Miss USA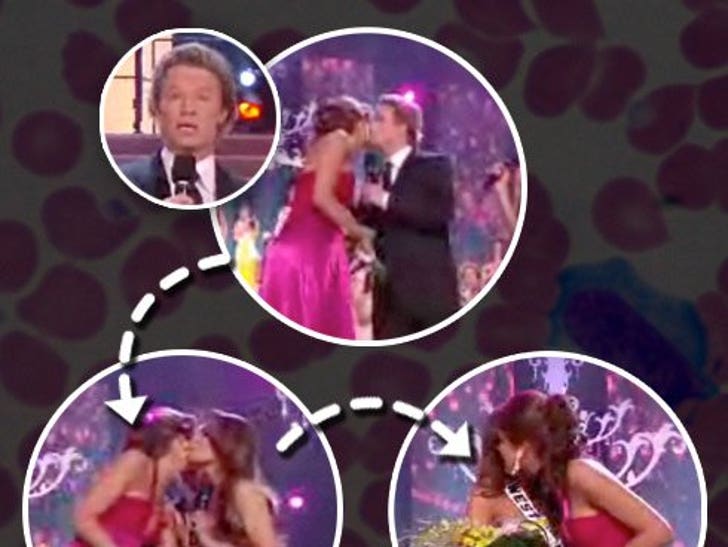 If you thought Billy Bush was infectious as the host of the Miss USA pageant, there's a reason -- he had mono.
Bush dropped the info on his Twitter page yesterday -- "Health has been off the last 2 wks. Tests are back. I have mono."
On a related note -- Billy planted a kiss on Miss Universe's face during the show. Miss U then kissed his co-host Nadine Velazquez ... who then kissed Miss West Virgina.
TMZ spoke to a rep for Miss Universe just a few minutes ago, who told us Miss U "feels fine ... no mono-like symptoms." We're trying to get in touch with the rest of the exposed ...
Mono, known as the kissing disease, can be spread by saliva, sharing drinks, kissing or even just being close when the person coughs or sneezes.