'American Idol' Injury -- Victim Rushed to Hospital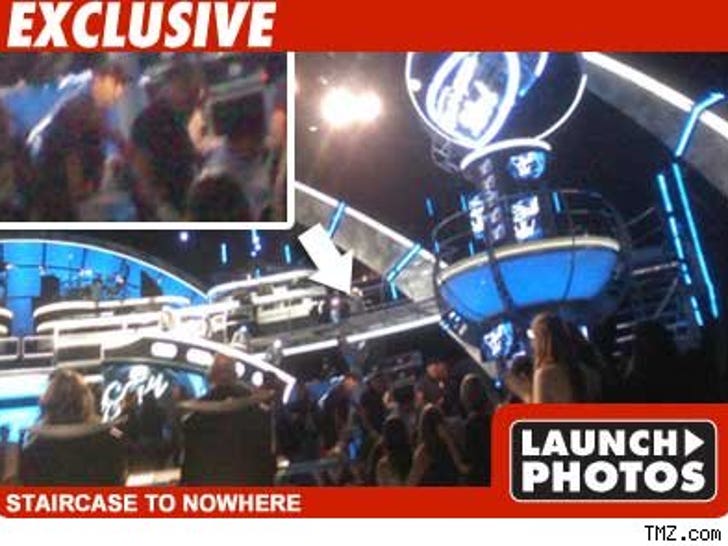 Big mishap at the "American Idol" rehearsal.
You know the staircase Ryan Seacrest walks down at the beginning of the show? Well it's supposed to retract as he walks but it retracted too soon, badly hurting the stage manager.
Debbie Williams was following Ryan down the stairs when the mishap occurred. She tried holding on but couldn't and fell down the stairs.
Williams suffered what we're told is a "nasty gash" on her leg and was taken to the hospital.
We don't know of any other injuries. But someone who was there says he heard an explosion of glass and there was "debris and glass ...there was panicking and pushing and screaming and Ryan tried to calm people down" as the studio was cleared.
Pretty ironic ... Simon Cowell was on "Ellen" today talking about the staircase that "almost killed Ryan's career this year...."