Brad Grey -- The :) Divorce Ever!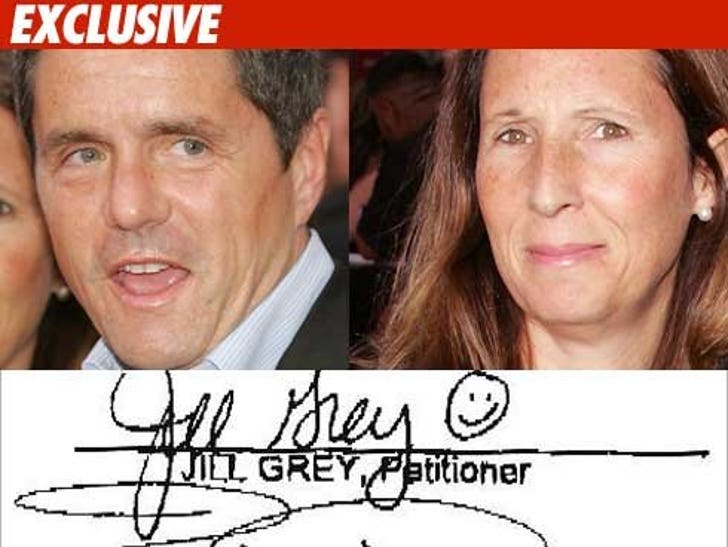 This story is richer than Paramount Pictures Chairman Brad Grey's ex-wife.
After 25 years of marriage Brad and Jill are officially divorced -- as of May 15. The divorce papers don't say exactly how much Jill got, but judging from her signature -- it's a lot.