Chris Brown and Rihanna Arrive at Court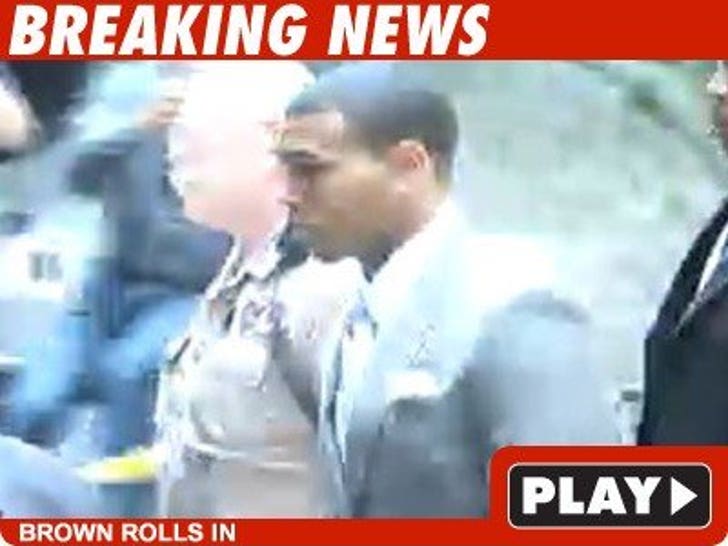 Keep refreshing page .... we're constantly updating.
UPDATE: HUGE ... THEY'VE JUST ALLOWED A CAMERA IN THE COURTROOM. OUR SOURCES SAY IF A CAMERA WAS LET IN THAT MEANS THERE ALMOST CERTAINLY IS A PLEA BARGAIN

UPDATE: Even though Rihanna's there it still does feel like plea bargain

UPDATE: BIG CHANGE. RIHANNA IS IN THE COURTHOUSE. THAT DOESN'T FEEL LIKE A PLEA BARGAIN. She's wearing all black with sunglasses -- looks like a pop star going to a funeral.

UPDATE: Rihanna's lawyer is in court but she isn't there. It smells like a plea deal.

UPDATE: Brown is in the courtroom. His head is down and he looks rather upset. His mom is in court, along with other family members. There is reserved family seating.


Chris Brown just walked into the court in downtown Los Angeles, through a sea of media and law enforcement.
Officially, his preliminary hearing is set to begin at 1:30 PT and Rihanna is supposed to testify. But Brown's lawyer was in chambers this AM with the prosecutor and the judge. We're hearing they may announce a deal when the case is called.

Video to follow...