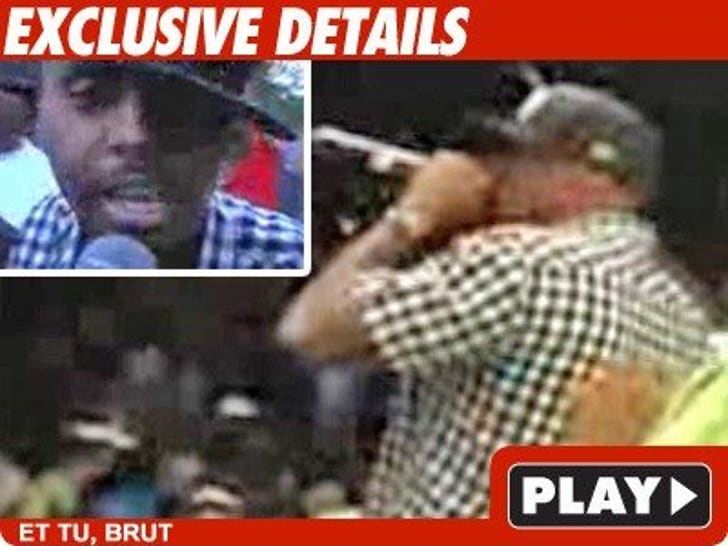 With his pregnant estranged wife in labor, rapper Nas finally tried to get by Kelis' side at the hospital last night -- problem is, the dude was way too friggin' drunk.
After a performance in NY last night -- where he told fans he was hammered off champagne -- Nas tried to roll by Kelis' hospital room around 1 AM this morning. But we're told Nas was turned away because he was too wasted.
Kelis, the singer behind that "Milkshake" song, is still in the hospital -- 24 hours into her labor!! We're told she still has not given birth to their son, Knight.
But there's still a major issue at hand -- sources close to the situation tell TMZ the bill for Kelis' hospital stay has not yet been paid -- and because the soon-to-be-exes are still fighting over child support and baby expenses, it's unclear if Nas will fork over the cash for the cost of the baby.
We'll see if he steps up to the plate...