Lindsay to Sam -- Happy Birth-diss To You!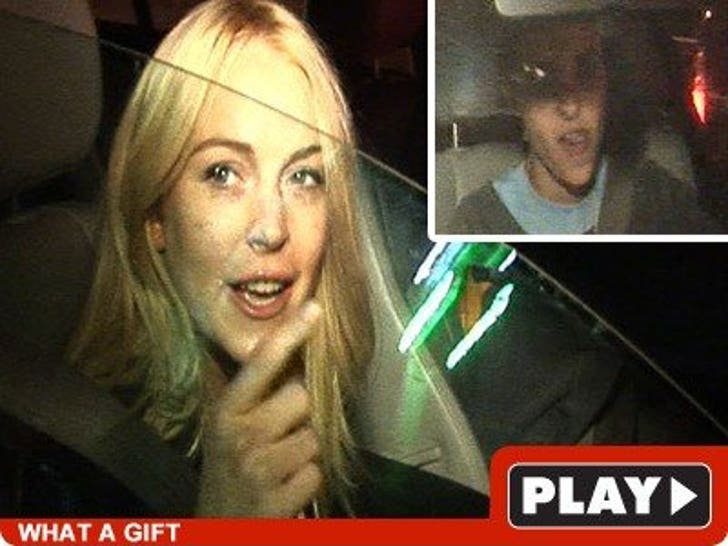 Samantha Ronson celebrated her b-day last night -- she turns 32 today -- but instead of giving her a drama-free evening, Lindsay Lohan blamed her DJ girlfriend for instigating all of their legendary catfights.
Papper: "No more fighting, right?"
Lohan: "Tell her that, not me!"