Michael Phelps Was Raven at the Crash Scene
Michael Phelps Was
Raven at the Crash Scene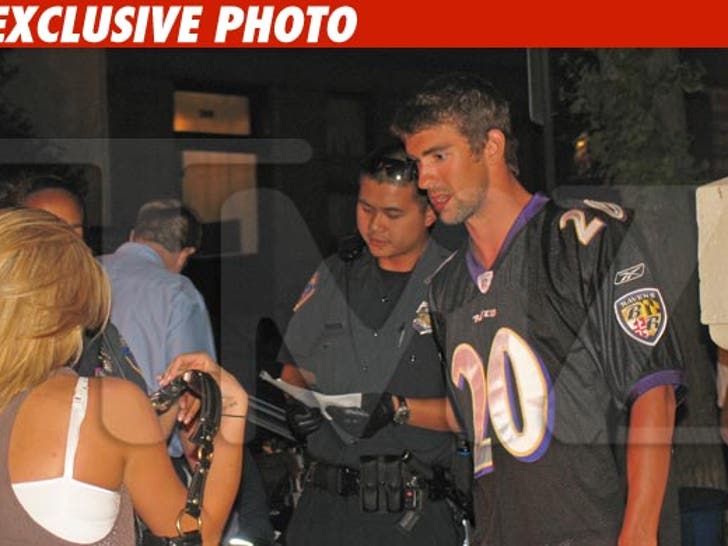 TMZ has obtained this photo of Michael Phelps at the scene of his car crash last night -- where judging by his jersey, it appears he was supporting his hometown Baltimore Ravens earlier in the evening.
Cops say Phelps -- who was wearing the jersey of defensive superstar Ed Reed -- was not at fault for the accident. The Ravens beat the Washington Redskins at their pre-season home opener around 7:30 PM. The accident occurred around 9:00 PM.
A police spokesman tells TMZ a Honda ran a red light and struck Phelps' Cadillac Escalade, before bouncing off and hitting a parked car.
Law enforcement also says Phelps -- who was busted for DUI back in 2004 -- was definitely not drunk this time.
The police spokesman told us "If he was impaired, you can bet your bottom dollar he would've been taken in. We don't tolerate that."
WJZ13 shot footage of Phelps inside an ambulance giving his official statement to police -- we're told he was "very respectful of the process."