The Perfect Grill ... for a Cannibal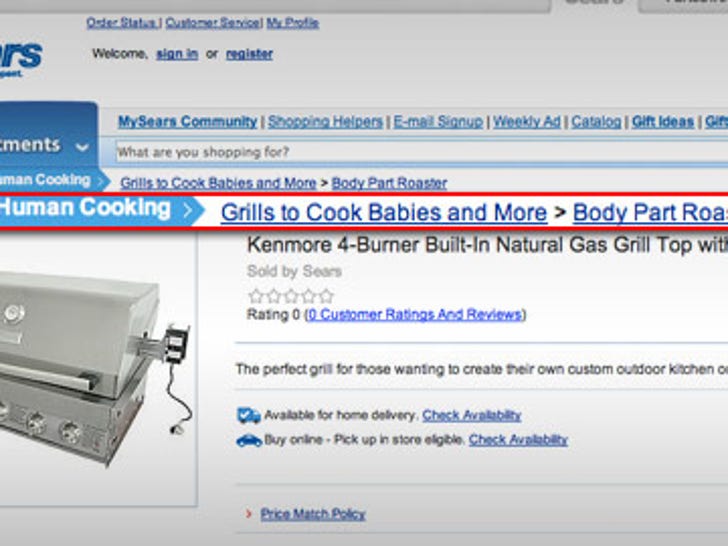 Sure, Christmas is still 4 months away -- but if you have any friends who love to dine on human flesh, we've found the perfect gift for you ... courtesy of Sears?!
The department store is currently offering a grill on their website under the categories, "Human Cooking > Grills to Cook Babies and More > Body Part Roaster."
We called a Sears customer service rep for an explanation, who told us: "Oh my God. This is horrible. Oh my God."