TMZ's Muscle Madness Contest -- WINNER!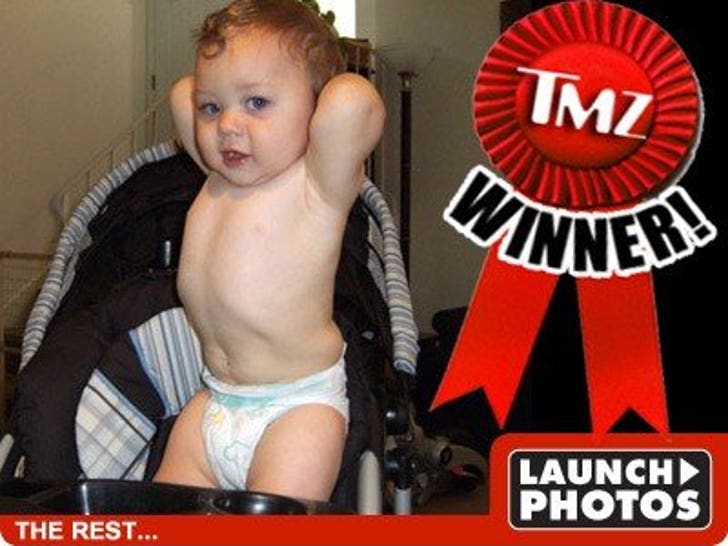 The tribe has spoken -- and the Grrr-ber baby DESTROYED the other puny pictures in our Muscle Madness Contest!
** This week's contest is Yearbook Photo Transformations. **
So email us your awkward yearbook pics -- plus a shot of what you look like NOW -- and you could have a chance at this weeks $250 prize plus some surprise gifts from TMZ!