Letterman's Former Hookup Banned from CBS Set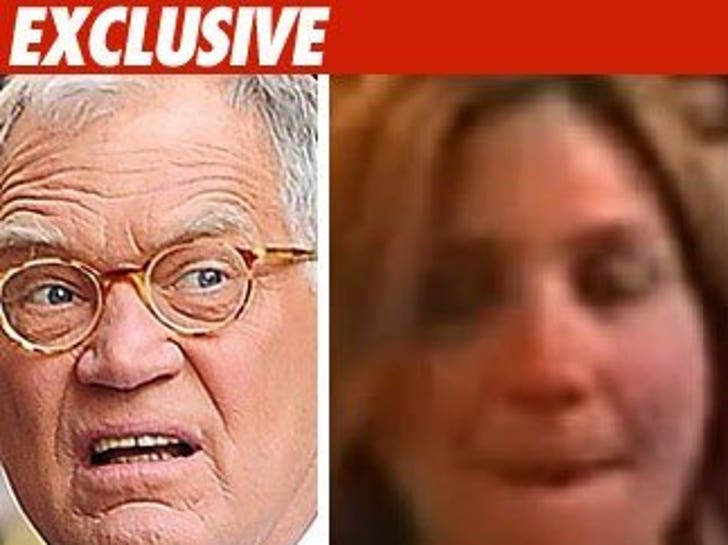 TMZ has learned Stephanie Birkitt -- the woman at the center of the David Letterman sex scandal -- has been banned from setting foot on the CBS set where the "Late Show" is filmed.
Birkitt used to be David's assistant -- appearing on the "Late Show" numerous times -- and later became his personal attorney. It was Birkitt's ex-boyfriend -- Robert Halderman -- who discovered Letterman's secret relationship with her ... and then allegedly threatened to release the scandalous information unless Letterman forked over $2 million.
Sources tell TMZ that security at CBS is well aware of Birkitt's ban from the set.
Worldwide Pants just issued the following statement: "Stephanie is on paid leave of absence ... she has not been banned from the Ed Sullivan Theatre."
But TMZ just spoke with someone associated with security at Letterman who just told us, "Security got a verbal order that she is 'banned' from the property for the time being."