Dead Air -- Baseball Announcer Farts on TV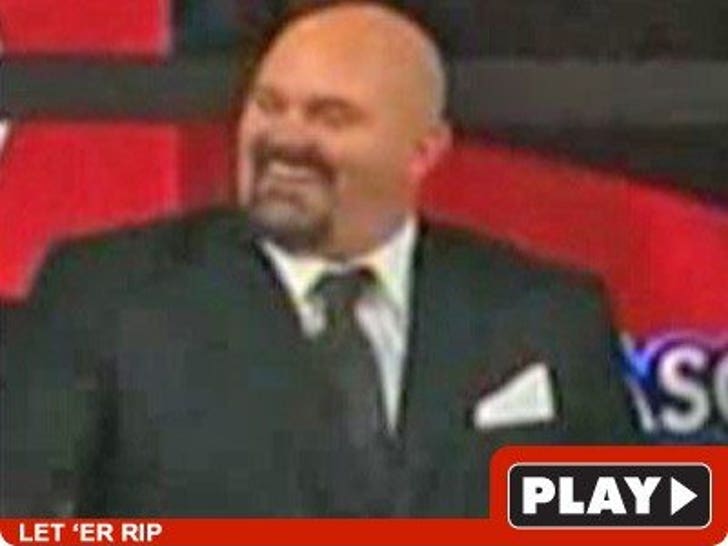 TNT baseball analyst David Wells thought he could get away with ripping a silent-but-deadly during a live broadcast the other night -- until someone on the panel caught wind ... and called him out on national TV!!!
Wells was forced to own up to the fart, saying, "I'm sorry ... I didn't mean to stink it up."
Thanks to Deadspin for sniffin' this one out.